interview
Agence Europe follows the « For a European policy on asylum, migration and mobility » report presentation in Brussels
During this conference, Enrico Letta and Jérôme Vignon, the author of the report, insisted on the necessity to offer "true answers" on migration issues.
"M. Letta a insisté sur le fait qu'il ne fallait pas laisser ce discours sur la migration aux seuls partis anti-européens, « qui ne veulent pas de solution » sur l'asile pour exploiter ce vide et « les peurs des gens », faisant allusion à son compatriote et ministre de l'Intérieur, Matteo Salvini."
L'Institut Jacques Delors, présidé par l'ancien Premier ministre italien, Enrico Letta, a exhorté, lundi 28 janvier, les gouvernements européens et la future Commission à s'engager dans une coopération renforcée sur l'asile pour remédier à l'échec de la révision du règlement de Dublin.
...
LIRE LA SUITE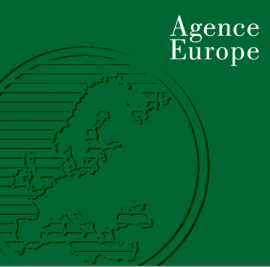 &nbsp
Migrations