interview
"La guerre commerciale ne devrait pas dégénérer", estime Pascal Lamy
Pascal Lamy, former general director of the WTO and president emeritus of the Jacques Delors Institute, intervenes on the commercial news and American customs taxes.
La guerre commerciale est déclenchée, notamment entre les Etats-Unis et la Chine. Mais pour Pascal Lamy, ancien directeur de l'Organisation mondiale du commerce, la récente série de sanctions et de ripostes présente "un risque d'escalade limité".
Les Etats-Unis imposent depuis la semaine dernière de nouvelles barrières douanières sur 34 milliards de dollars d'importations chinoises, la Chine a riposté sur des produits agricoles et du pétrole américains… et les deux pays ont fait savoir que ce n'était pas terminé. Plus tôt cette année, les Etats-Unis avaient instauré des droits de douane frappant l'acier et l'aluminium européen, une décision qui avait été suivie de représailles sur toute une série de produits américains en Europe.
...
LIRE LA SUITE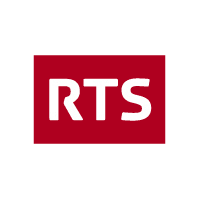 &nbsp
Globalisation
Trade
USA