vidéo
The energy transition in Europe – Thomas Pellerin-Carlin on Al Jazeera
The Qatari channel about theenergy transition in Europe interviews Thomas Pellerin-Carlin, Research at the Jacques Delors Institute, in a video entitled "Al Jazeera Business: Energetsko tržište regije", on September 9th, 2017, from 11'40''.
Kre?e li se regija ka jedinstvenom energetskom tržištu?
Koliki su resursi, a kakvi potencijali?
Odgovore smo potražili me?u u?esnicima Ljetne škole, koju je Energetska zajednica, u saradnji s GIZ-om, otvorenim regionalnim fondom za jugoisto?nu Evropu u oblasti energetske efikasnosti, organizovala u Ohridu. Doma?in je bio Fakultet elektrotehnike i informacionih tehnologija Univerziteta sv. ?irila i Metodija u Skoplju.
...
LIRE LA SUITE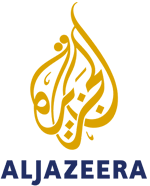 &nbsp
Energy transition