interview
Trump taxe, l'Europe contre-attaque !
The US president's decision to tax imported aluminum in the United States has raised controversy at the international level, including in the European Union, which has announced a new tax on US products. Elvire Fabry, senior research fellow, analyses the consequences of Donald Trump's decision.
https://www.france.tv/france-5/c-dans-l-air/429231-emission-du-jeudi-8-mars-2018.html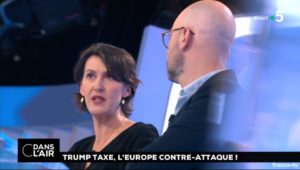 ...
LIRE LA SUITE