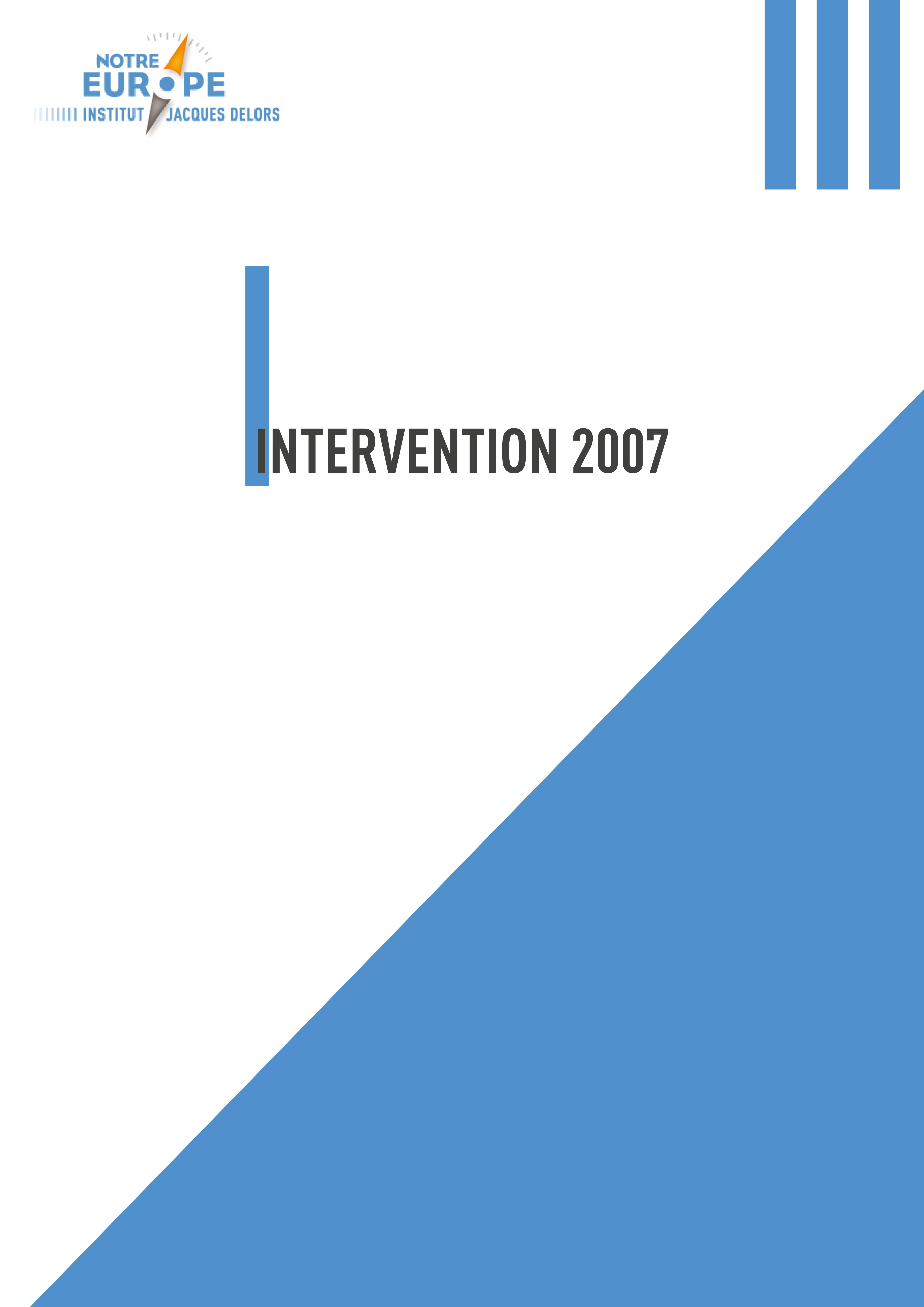 Brussels, 19 April 2007 – The European budget – What for?
Committee of the Regions, Brussels – The European budget – What for? – Conference of experts
The European budget – What for?
No matter how flawed and inconsistent it is, the notion of 'net
resources' has come to dominate the political debate on the EU budget. Any time a new
financial framework is negotiated, member states end up struggling to get a 'net return'. As a
result, the question of how and where the EU budget can best add value to European
integration hardly ever comes up in budget negotiations.
Yet, there is growing recognition that the present EU budget is not
well suited to the current needs and future prospects of European integration. As
highlighted by many scholars, the structure and composition of the EU budget is a
reflection of decisions taken two decades ago, in the context of a more homogeneous EU comprising 12
member states and at a time when monetary union was still not in place. There is,
hence, a need to undertake a full re-appraisal of the purposes of the EU budget and to
introduce the required reforms to transform the EU budget into an effective
instrument of EU governance.
This seminar aims to offer a platform for academics, representatives of
EU institutions and politicians to exchange ideas on what should ideally be the functions
of the EU budget in an enlarged and economically-integrated Europe. The ultimate purpose is
to put forward different views on the economic and political considerations that
should inform EU spending choices and, more generally speaking, on the role the EU
budget should perform with respect to the three classic functions of public finance:
allocation, redistribution, and macroeconomic stabilisation.
While aiming to contribute to the current debate on the reform of the
EU budget, this seminar is not conceived as a discussion of what is politically
feasible in the short term. Rather than finishing with a set of concrete proposals of budget
re-allocations for the forthcoming mid-term budgetary review, the aim is to help build a
consensus on which
should be the functions and content of an EU budget, in view of the
next financial perspectives beyond 2013.
Venue: Committee of the Regions, Brussels
Description : Conference of experts
Date: 19 April 2007,
Venu: Brussels, Committee of the Regions (Rue Belliard 101- Brussels), Room JDE 53
See attached document for details.
Contact : erubio@notre-europe.eu