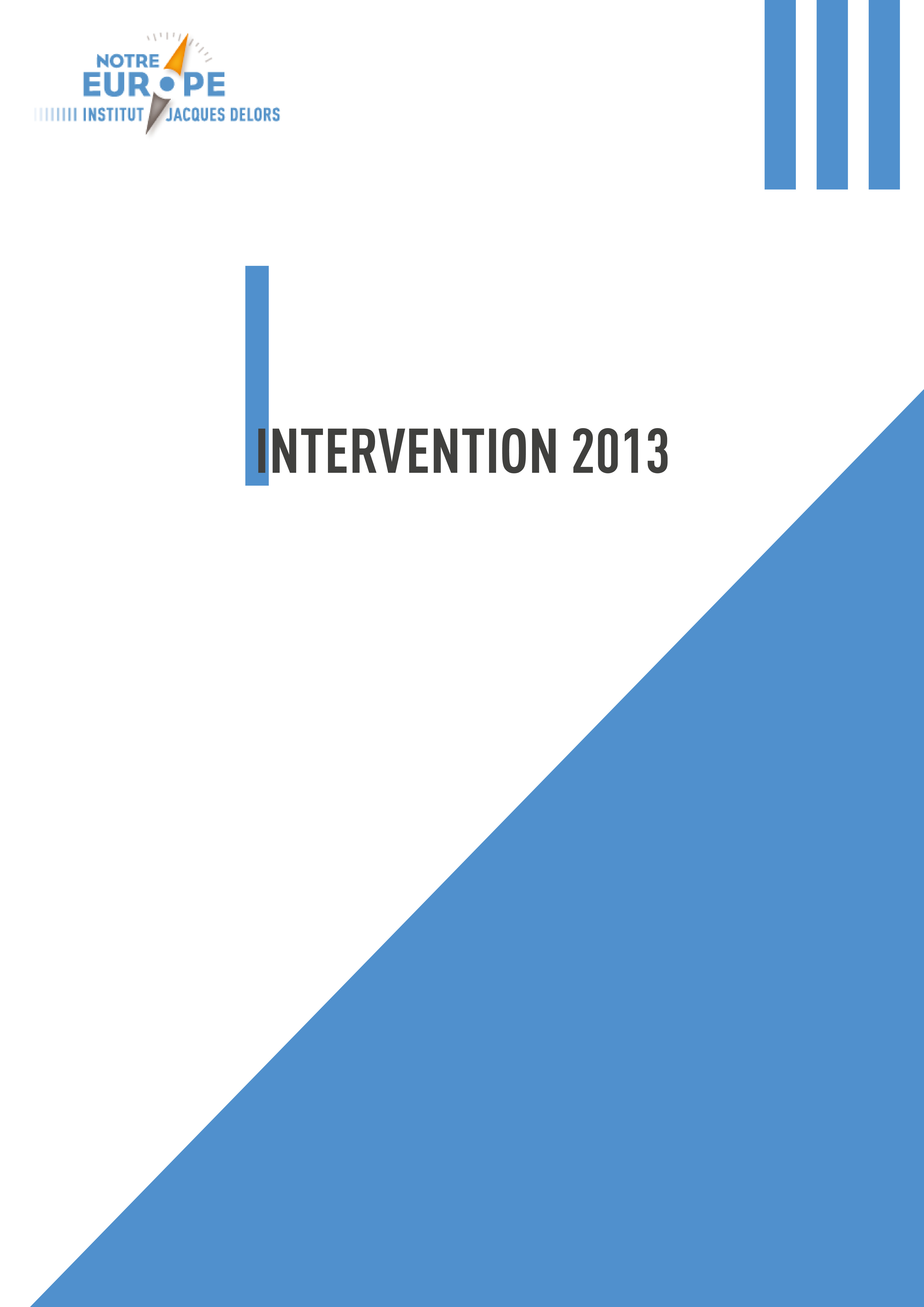 Brussels, 19 June 2013 – Brussels Economic Forum
Our Honorary President Pascal Lamy, and our President António Vitorino speak at the Brussels Economic Forum on the future of the Economic and Monetary Union organised by the European Commission in Brussels on 19 June.
Pascal Lamy
, Honorary president, and
António Vitorino
, President of
Notre Europe – Jacques Delors Institute
, speak at the
BRUSSELS ECONOMIC FORUM
on the Future of EMU
Brussels, 19 June 2013

The Charlemagne Conference Centre
Rue de la Loi/Wetstraat, 170
1040 Brussels
Belgium


Programme
08:00-09:30 REGISTRATION
09:30-12:30 SESSION I: RESTORING COMPETITIVENESS AND EXITING THE DEBT CRISIS
09:30-10:00 KEYNOTE ADDRESS: Olli Rehn, Vice-President, European Commission
10:00-11:00 3rd Annual Tommaso Padoa-Schioppa Lecture
Pascal Lamy, Director-General, World Trade Organisation
11:00-11:15 COFFEE BREAK
11:15-12:30 SECURING EUROPEAN COMPETITIVENESS IN A GLOBAL PERSPECTIVE
MODERATOR: Peter Spiegel, Financial Times
INTRODUCTION: Martin Jahn, President Czech Automotive Industry Association, Member of the Supervisory Board, Skoda Auto
• Anne Bucher, Directorate General for Economic and Financial Aff airs
• Filippo di Mauro, European Central Bank
• Guillermo de la Dehesa, Banco Santander
• Jürgen R. Thumann, Business Europe
12:30-14:00 LUNCH
14:00-14:15 KEYNOTE ADDRESS: Enda Kenny, Prime Minister of Ireland (video message)
14:15-17:30 SESSION II: TOWARDS A GENUINE ECONOMIC AND MONETARY UNION
14:15-15:30 BANKING UNION
MODERATOR: Stephen Fidler, Wall Street Journal
INTRODUCTION: Erkki Liikanen, Governor, Bank of Finland
• Maarten Verwey, Directorate General for Economic and Financial Aff airs
• Claudia M. Buch, University of Tübingen
• Marek Belka, President of the National Bank of Poland
• Jim O'Neill, (former) Goldman Sachs Asset Management
• Ignazio Angeloni, European Central Bank
15:30-16:00 COFFEE BREAK
16:00-17:30 FISCAL AND ECONOMIC UNION
MODERATOR: Dan O'Brien, Irish Times
INTRODUCTION: Sharon Bowles, Member of European Parliament, Chair of the Committee on Economic and Monetary Affairs
• Marco Buti, Directorate General for Economic and Financial Aff airs
• Anders Åslund, Peterson Institute for International Economics
• António Vitorino, Notre Europe – Jacques Delors Institute
• Carlo Cottarelli, International Monetary Fund
• Charles Wyplosz, Graduate Institute of International and Development Studies
17:30 END OF CONFERENCE
Télécharger le programme complet de cette conférence.
Download the programme of this conference.