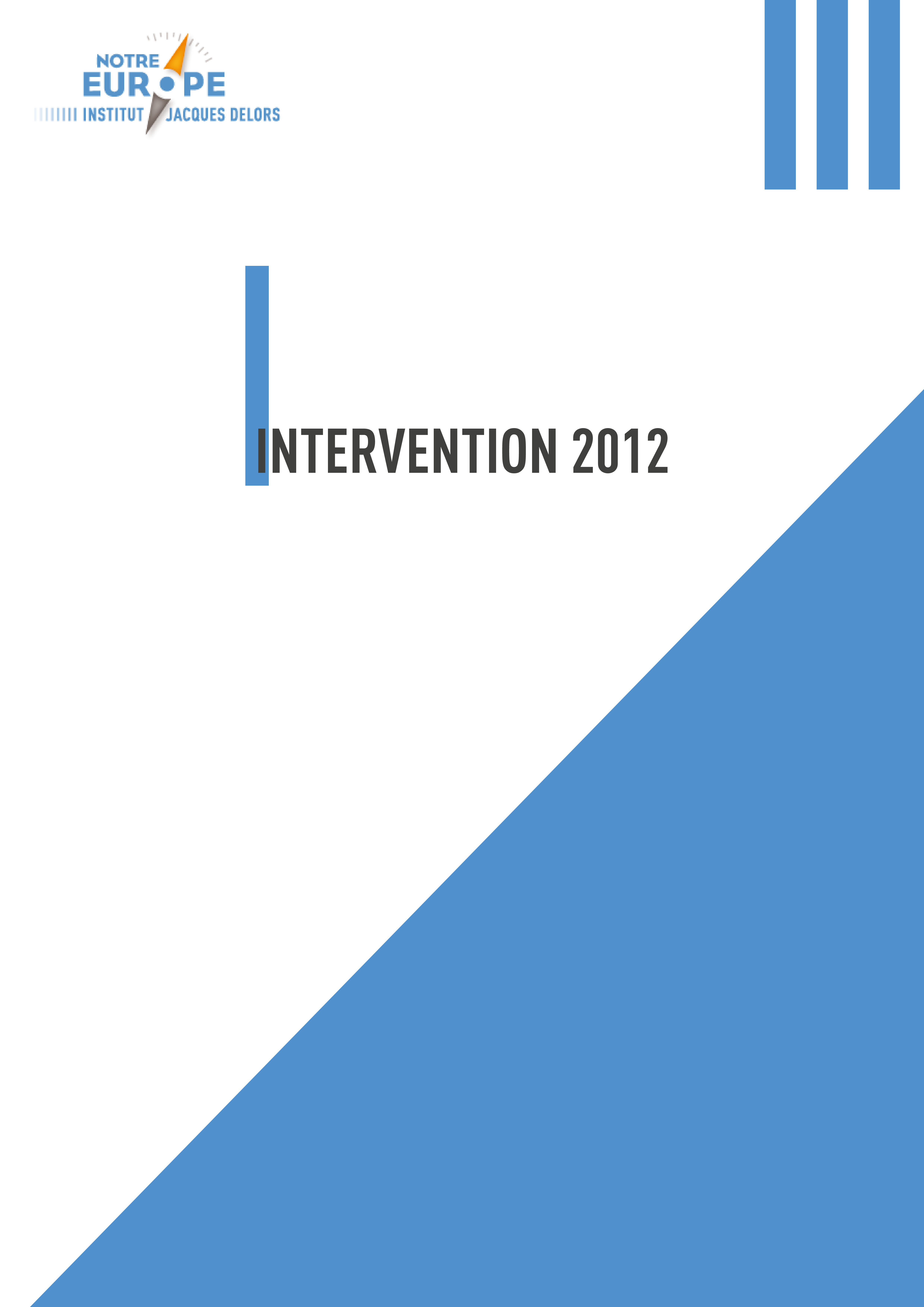 Brussels, 28 February 2012 – Community Method, Governance, Efficiency and Democratic Legitimacy
Antonio Vitorino, President and Renaud Dehousse, Technical Adviser, and Philippe de Schoutheette, member of our board of directors, will speak during this closed seminar on the Community Method organised by Notre Europe and the BEPA. This seminar joins in the debate on the community method launched by Notre Europe in 2011
Closed seminar on the Community Method organised by Notre Europe and the BEPA, Tuesday 28 February 2012, 9.30 – 17.30, Berlaymont – Robert Schuman Room, Rue de la Loi 200 – 1049 Brussels.
This seminar joins in the debate on the community method launched by Notre Europe in 2011.
Antonio Vitorino, President, Renaud Dehousse,Technical Adviser, and Philippe de Schoutheette, member of our board of directors, will speak during this closed seminar.
The seminar will seek to deepen the understanding of the community method, by analysing how it has evolved as a result of developments in the European Union over the last decade or so. In this context, it will address in particular the issues of adaptation, effectiveness as well as legitimacy.
The seminar will ask questions and seek to offer some possible answers about the renewal of the community method, its current limitations, and its added value compared to other processes and 'methods'. The discussion will take place within the EU's political context, namely respect for principles such as equality among Member States, conformity with the "acquis communautaire", but also the demands for more democratic legitimacy and more effective economic governance.
Programme:
09.30-10.00 Welcome and registration
10.00-10.15 Opening remarks by Notre Europe and BEPA
10.15-11.00 Keynote address by José Manuel Barroso, President of the European Commission
11.15-13.00 Community Method 2.0: Originality and Evolution
Moderator: Stefanie Bolzen, Die Welt
Renaud Dehousse, Sciences Po Paris / Notre Europe
Philippe De Schoutheete, Egmont
Franz Mayer, University of Bielefeld
13.00-14.45 Lunch – Discussion between
Catherine Day, European Commission
Klaus Welle, European Parliament
Uwe Korsepius, Council of the European Union
15.00-16.45 New Challenges to the Community Method: Legitimacy and Effectiveness
Moderator: Quentin Peel, Financial Times
Jean-Paul Jacqué, College of Europe / TEPSA
Miguel Maduro, European University Institute
Kalypso Nicoilaidis, University of Oxford
16.45-17.30 Conclusion by António Vitorino, President of Notre Europe