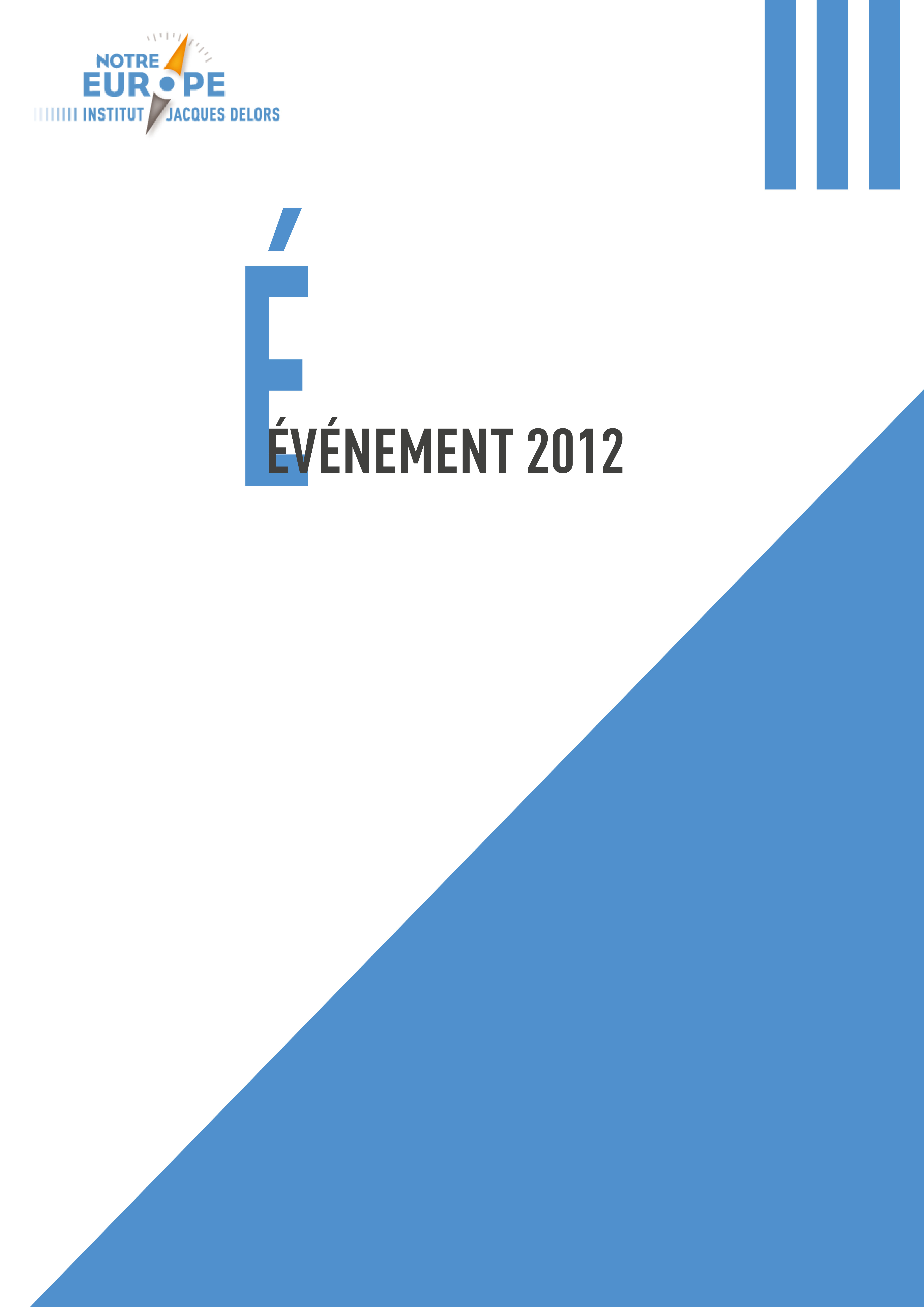 Brussels, 9 July 2012 – Presentation of the report of the "Tommaso Padoa-Schioppa group"
Notre Europe presents the report of the Tommaso Padoa-Schioppa Group: "Completing the Euro – A road map towards fiscal union in Europe", on 9 July 2012 in Brussels in presence of Notre Europe's President, António VITORINO, and Henrik ENDERLEIN, Jean PISANI-FERRY, Maria Joao RODRIGUES, and André SAPIR
In the aftermath of the June European Council, Notre Europe is pleased to invite you to the presentation of the report of the Tommaso Padoa-Schioppa Group, "Completing the Euro – A road map towards fiscal union in Europe".
Elaborated by a small group of leading experts working under the patronage of Jacques Delors and Helmut Schmidt, the report presents an analysis of the main long-term challenges to which the Eurozone is confronted and provides elements of reflection on how to move towards a more resilient and sustainable Euro area.
The presentation of the report will be followed by a panel discussion, in which the members of the group will evaluate the results of the EU summit in the light of the analysis put forward by the report.
Programme
13.00 – 13.10 Introduction by António VITORINO, President of Notre Europe
13.10 – 13.30 Presentation of the report by Henrik ENDERLEIN, General Coordinator of the Group
13.30 – 15.00 Panel discussion with:
Henrik
ENDERLEIN,
General Coordinator of the Group, Associate Dean and Professor of Political
Economy at the Hertie School of Governance, Berlin
Jean
PISANI-FERRY,
Director of Bruegel, Professor of Economics at Paris-Dauphine
Maria
Joao RODRIGUES,
Former Minister for Employment of Portugal
André
SAPIR,
Professor of Economics at Université Libre de Bruxelles and Senior Fellow at Bruegel
Chair: Anton LA GUARDIA, European Union correspondent of The Economist
Public debate and Q&A session