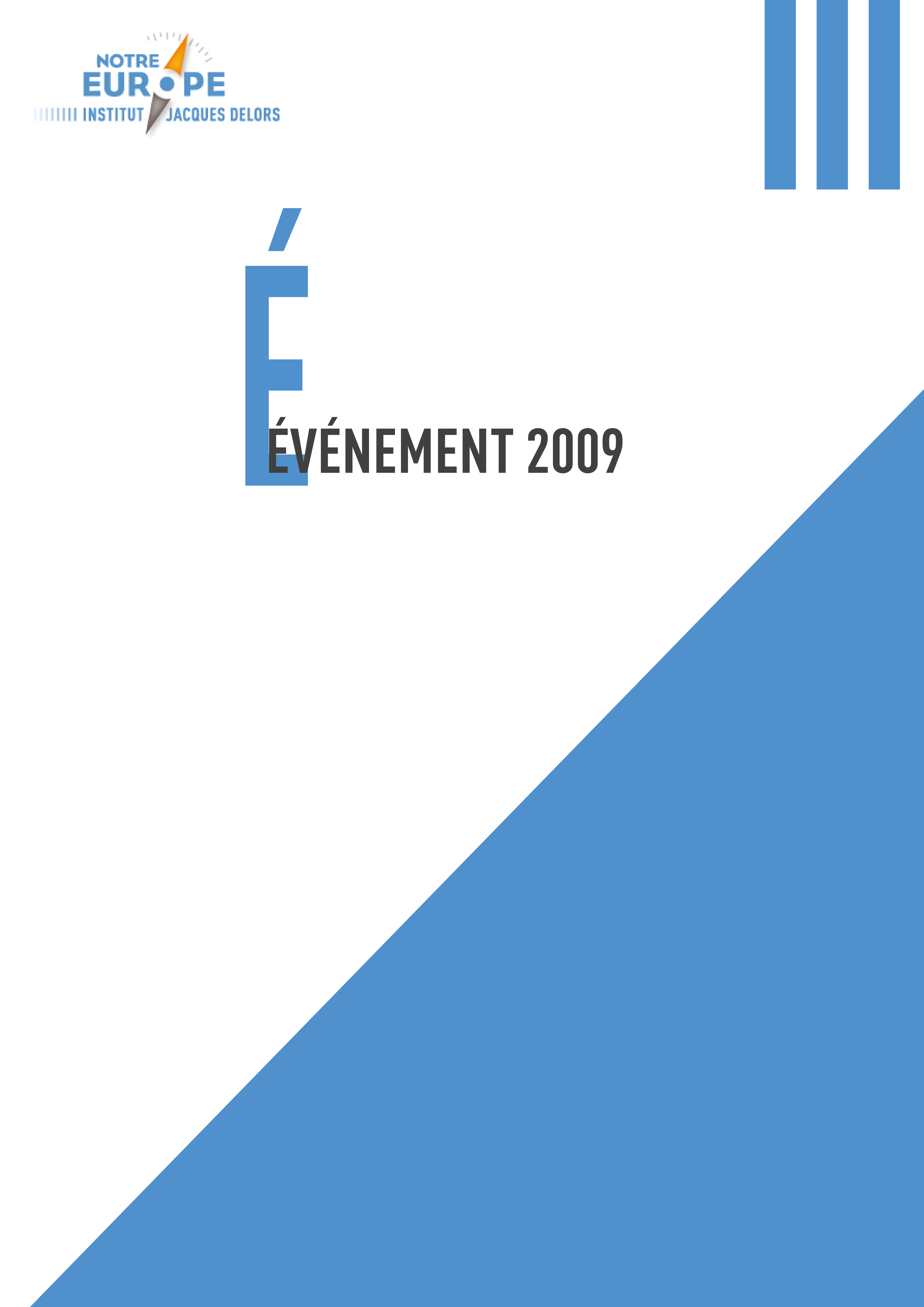 Bruxelles, 30 November 2009 – Social Europe: achievements and prospects
Joint Conference on the occasion of the 20th anniversary of the Community Charter for Fundamental Social Rights for Workers 30 November 2009, EESC – 99 rue Belliard, 1040 Brussels
Joint Conference on the occasion of the 20th anniversary of the Community Charter for Fundamental Social Rights for Workers 30 November 2009, EESC – 99 rue Belliard, 1040 Brussels.
Programme
9h30 a.m. Registration
10h00
a.m. Opening
Mario Sepi, EESC President
Jacques Delors, European Commission President 1985-1994, Founding president of
Notre Europe
10h30 a.m. The EESC: historical context and its
key role
Round table with the EESC members involved in
the work on the 1989 Charter
Chair: Marjorie
Jouen, adviser to Notre
Europe
Robert Pelletier, former EESC member, Group I (Employers)
Georges Dassis, EESC member, Group II President (Employees)
Alfons
Margot, former EESC President,
Group III (Various Interests)
Debate
11h45 a.m.The impact of the 1989 Community charter and
the social action programme: taking stock 20 years later
Chair: Georges Dassis, EESC
member, Group II President (Employees)
Vasso
Papandreou, former European
Commissioner for social affairs (tbc)
Thérèse
de Liedekerke, Executive
Director of BUSINESSEUROPE
Emilio
Gabaglio, former
Secretary-general of the European Trade Union Confederation (ETUC)
Debate
1h00 p.m.Buffet lunch (Atrium)
2h15 p.m.Coping with the crisis: moving towards a new European programme
for social action?
Chair: Goke Frerichs, former EESC President, GroupI(Employers)
José Manuel Barroso, President of the European Commission
(tbc)
Goran
Hagglund, Minister
for health and social affairs, Swedish presidency (tbc)
Evelyn
Regner, MEP,
rapporteur for the EESC opinion on the Social Agenda
Jan
Olsson, rapporteur for the
EESC opinion entitled "Towards a new European social
action programme"
Debate
3h30 p.m.The Lisbon Treaty: the Charter of fundamental rights and the
public's right of initiative
Chair: Staffan Nilsson, EESC member, Group III President (various
activities)
Gaëtane
Ricard-Nihoul,
Secretary-general ofNotre Europe
Tony
Venables, Director of the
European Citizens Action Service (ECAS) (tbc)
Claude
Didry, Director for research,
Department of History of economic institutions and dynamics of the
economy, Cachan Ecole normale supérieure
Ferdinando
Riccardi, editor at Agence Europe
Debate
4h45 p.m. Adoption of a declaration to conclude the conference, launching a
civil society initiative et conclusions
Mario Sepi, EESC President
Jacques Delors, European Commission President
1985-1994, Founding president of Notre Europe
5h30 p.m. Closing of the meeting
Interpretation: DE/EN/FR/IT/SE/ vers EN/FR/IT
Inscriptions
Download the registration form and send it to chartesociale@eesc.europa.eu