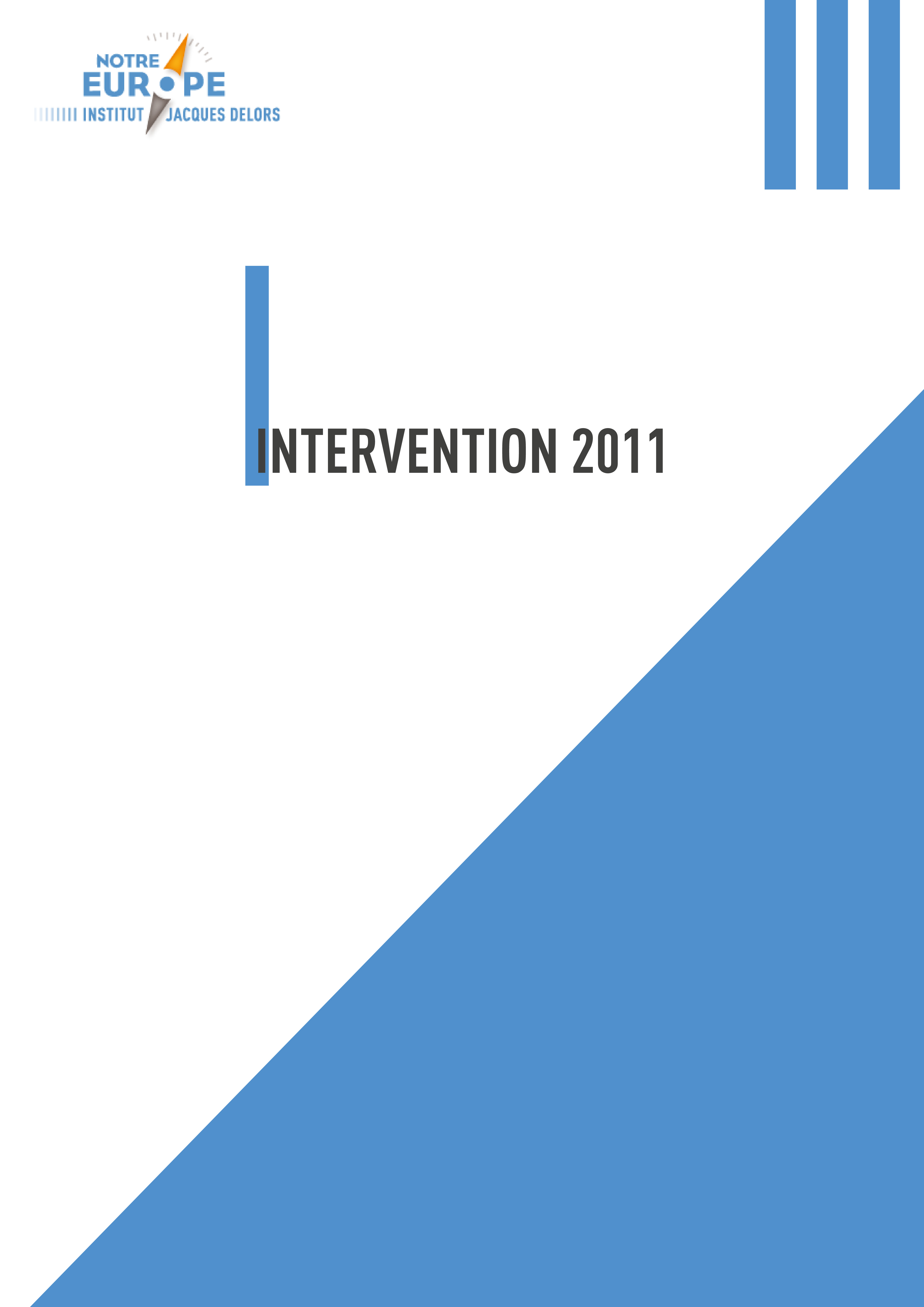 Copenhagen, 21 September 2011 – How to Run a Presidency?
On September 21, 2011 Elvire Fabry, Senior Research Fellow at Notre Europe, participated in the seminar hold by the Danish Institute for International Studies (DIIS) on the report Think Global – Act European published by Notre Europe in June 2011.
How to Run a Presidency? Views on the EU from Denmark, Poland and Cyprus
Wednesday, 21 September 2011, 14.00 -16.00
Danish Institute for International Studies
Main Auditorium
Strandgade 71, rez-de-chaussée, 1401 Copenhague K
The cooperation in Europe has been tested over the past year. Pressure on the Euro and the Schengen area – two of the EU's greatest achievements – as well as a financial and economic crisis call for a strong European leadership in the future. However, the rotating presidency's influence is still up for debate after the implementation of the Lisbon Treaty.
When Denmark will take over the presidency of the Council of the European Union on 1 January 2012, it will be in a different role from when Denmark had the presidency in 2002. Since the Lisbon Treaty established the permanent European Council Presidency as well as the High Representative for foreign policy, the role of rotating presidencies has diminished. A relevant question is thus what this will mean for Denmark and for its possibilities for pushing issues on the European agenda.
Another new element in the EU-presidency is the Trio-Presidency. The trio is meant to enable the member states to coordinate policies and ensure coherence during a period of 18 months. On 1 July, when the Poles sat in the Presidency chair, they also began the fourth round of the Trio-presidencies. Together with Poland and Cyprus, Denmark is part of the trio presidency, which has a very important period in the history of the European Union ahead.
In order to give the Trio Presidency concrete recommendations, 16 European think tanks have contributed to a major publication entitled Think Global – Act European, DIIS is hosting an event with authors from the other two think tanks based in the countries of the Trio and a representative from the Danish Presidency, which will put focus on the role of the presidency, the major policy issues which will be addressed during the Danish Presidency, as well as the role of the Trio.
Speakers:
Elvire Fabry, Senior Research Fellow, Notre Europe, Paris
Agata Hinc, Project Leader, DemosEUROPA, Warsaw
Andreas Theophanous, Professor, University of Nicosia
Per Fabricius Andersen, Ministry for Foreign Affairs of Denmark
Fabrizio Tassinari, Senior Researcher, DIIS