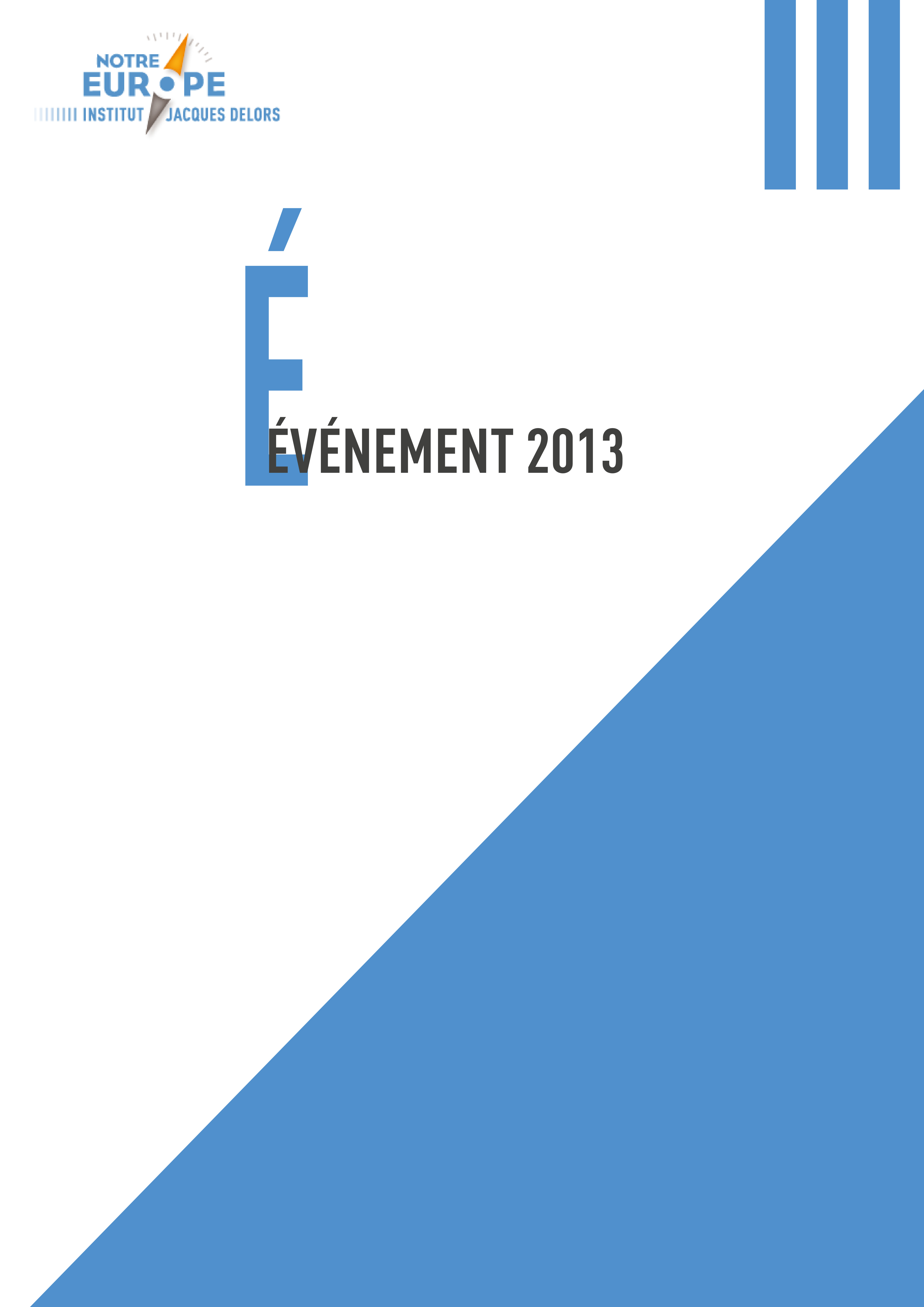 European Public Space: along the road to the European elections
Preparing the European elections of 2014, EuroCité, Europartenaires et Notre Europe – Jacques Delors Institute organise a series of conferences on the general theme "European Public Space"
SERIES OF CONFERENCES ABOUT EUROPEAN PUBLIC SPACE
« Along the road to the European elections »
Preparing the European elections of 2014, EuroCité, Europartenaires et Notre Europe – Jacques Delors Institute organise a series of conferences on the general theme "European Public Space"
Through the regular conferences, the various aspects of the European public space will be discussed, since it is the missing clue of a European real and sustainable democracy.
Abstract theoretical concept or ignored reality ? Democratisation of the European Union will go through a clarification of the term "European public space" with a reflexion on practical and theoretical uses made.
The conferences will cover the notion with thematics both :
• Structural dimension of the European public space – on what foundations and with which tools is it possible to build such a space (political parties, media, etc.) ;
• Political and electoral dimension – what are the major issues for the Europeans and what will be the essential elements in the campaign for the future elections.
The following major themes will be discussed :
• The European party system (1st conference, 22 February 2013; synthesis of Yves Bertoncini and Valentin Kreilinger)
• Media and the European Union (2nd conference, 25 April 2013; synthesis of Frédéric Ménager)
• Europe : symbols and memorie(s) (3rd conference, 20 June 2013 : synthesis of Virginie Timmerman)
• The 2014 European elections : the debate is now ! (4th conference, 16 September 2013 : syntheses of Sofia Fernandes, Giorgio Garbasso, Virginie Timmerman)
• How to communicate on European elections ? (5th conference, 20 November 2013 : synthesis of Nicolas Leron)
• Empowering the citizens : condition for a European public space ? (6th conference, 20 March 2014 : synthesis of Claire Versini)
• Multilingualism in the EU (7th conference, 17 June 2014)
• What lessons for the European public space after the European elections of May 2014 (June 2014)