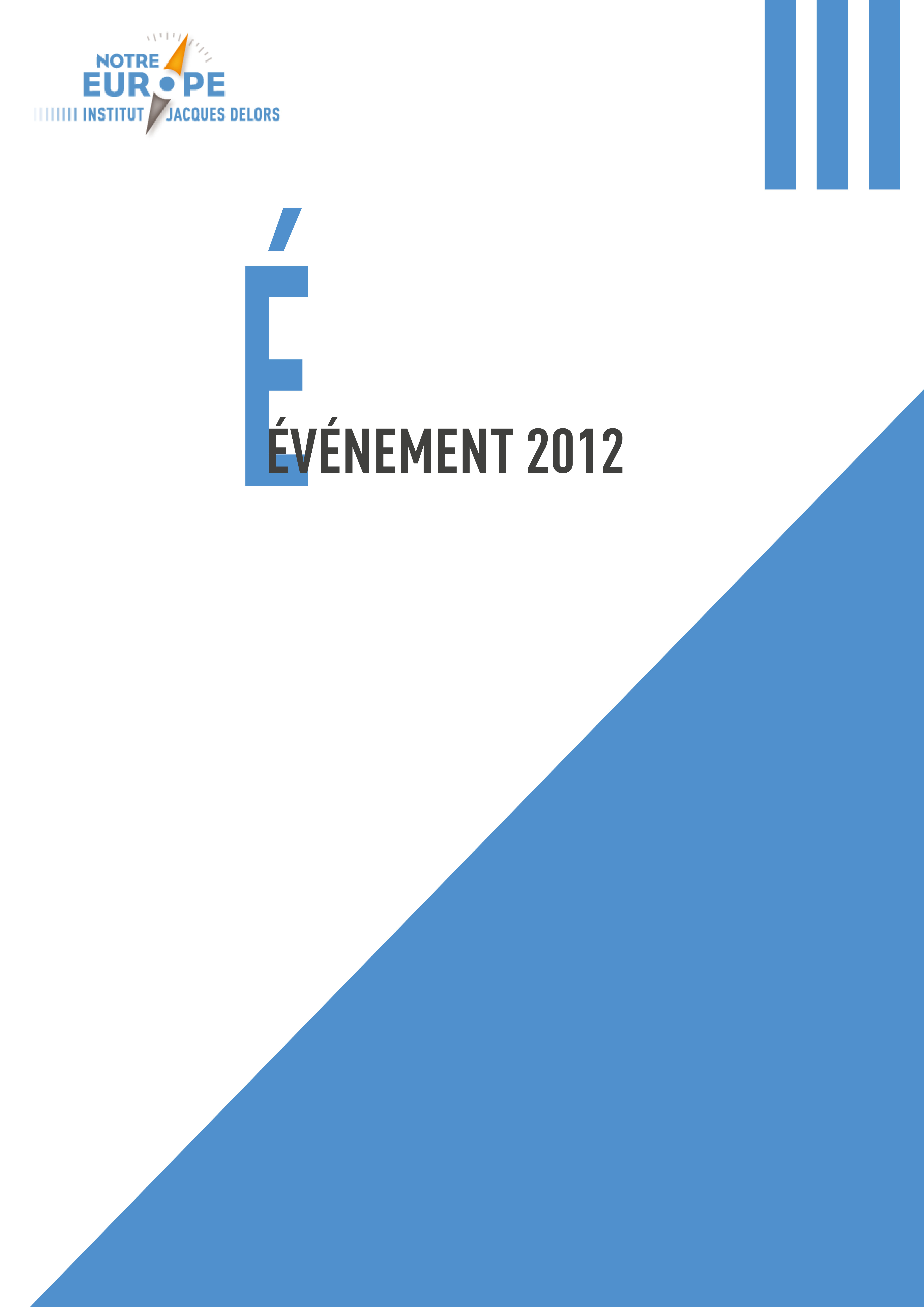 European Steering Committee 2011 – Key Elements
The 2011 European Steering Committee meeting of Notre Europe discussed following issues : "Schengen and immigration", "Institutions and people" and "The dilemma financial austerity – economic stagnation". It ended with the adoption of a final declaration entitled "Austerity, but also growth" that was published in several European newspapers. This synthesis by Notre Europe offers the key elements for present analysis and future directions identified during the discussions, and the text of the final declaration.
The European Steering Committee of Notre Europe (ESC) meets annually with various high-level European personalities in order to give guidance for reflection on the future of the European construction and on Notre Europe's working programme.
The annual dinner-debate of the ESC took place on Friday 18 November 2011 at the Automobile Club in Paris. The guest of honour of this evening was Pascal Lamy, Director-General of the World Trade Organization and also Honorary President of Notre Europe. He pronounced a speech entitled: "The world-economy – Where is it standing? Where is it going? Where does Europe stand in the light of this change?" which was followed by several questions and answers. His address then served as a basis for a tribune entitled "The Future of Europe in the New Global Economy".
The European Steering Committee of Notre Europe then met on Saturday 19 November 2011 at the "Maison des Polytechniciens" in Paris. This meeting, usually chaired by Jacques Delors, Founding President of Notre Europe, was presided over by António Vitorino, President of Notre Europe; more than forty people attended the meeting.
This year, the debates dealt with the following issues:
The Declaration
At the end of the ESC, the participants adopted a common declaration entitled "Austerity, but also growth" that calls European leaders to mobilise all available EU tools to promote growth in the next quarters.
The Declaration of the European Steering Committee was published in several newspapers during the following week: Publico (Portugal), Handelsblatt (Germany), Le Figaro (France), Le Temps (Switzerland), The Independant (United Kingdom), La Repubblica (Italy), NEurope (Greece), and Phileftheros (Cyprus).