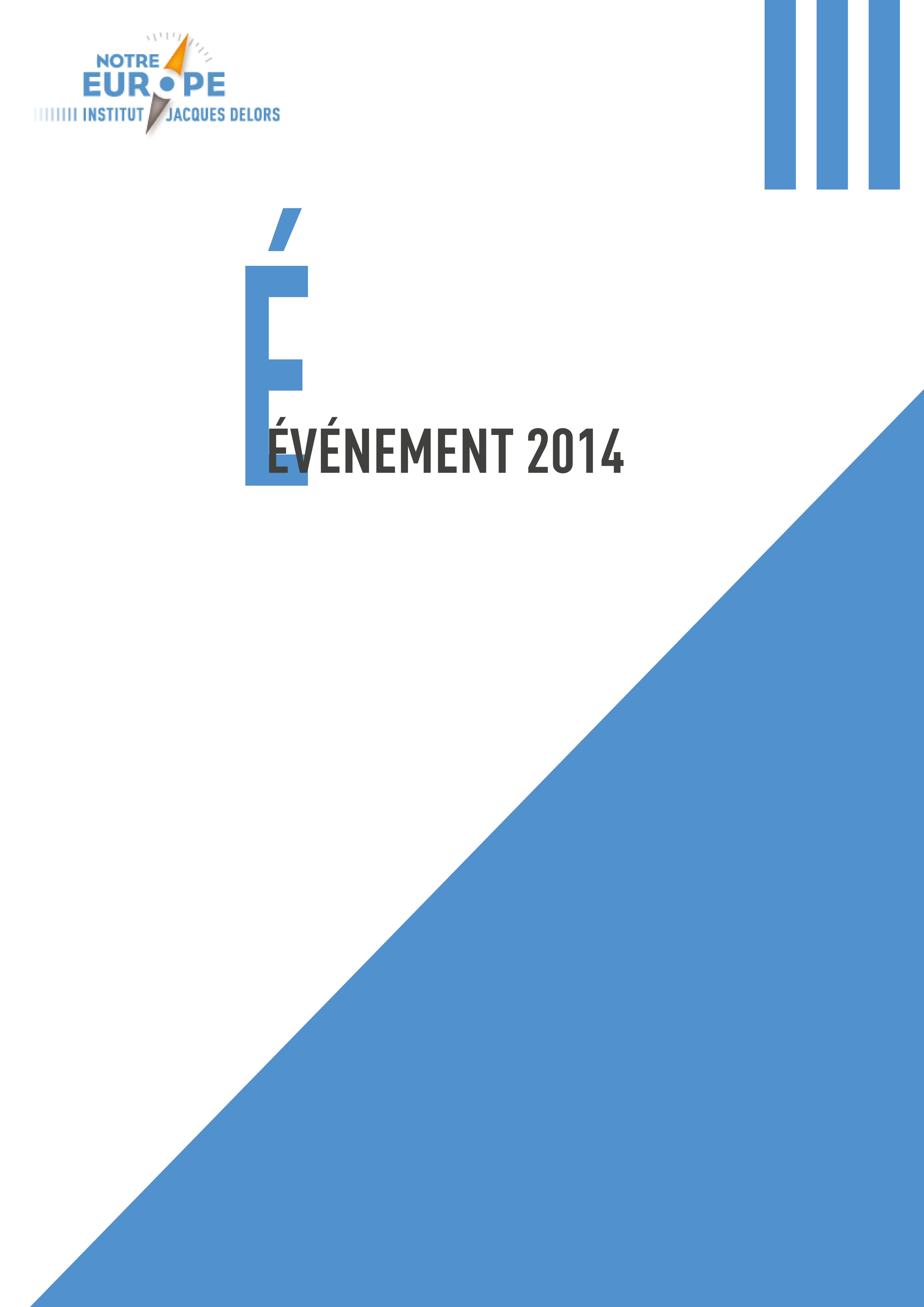 Paris, 13 May 2014 – The economic and social crisis : what remedy ?
Notre Europe – Jacques Delos Institute, Terra Nova and Science Po organise their second debate "The after-crisis EU" on the topic "The economic and social crisis : what remedy ? " on Tuesday May, 13 in Paris.
In the context of the economic, social and democratic crisis the EU has been facing since 2008, the May 2014 European elections are crucial, since they will determine les European institutions which will frame the after-crisis EU. They give us the opportunity of an enlightening debate about the new perspectives and political objectives to be defined.
It is also because the financial, economic and democratic challenges of these elections will be clearly perceptible , that the French and European citizens will be able to fully be involved in it. In this perspective, Notre Europe –Jacques Delors Institute,Terra Nova and Centre d'Etudes Européennes de Science Po propose a series of three public conferences about the "after-crisis European Union", around three major concerns : the financial crisis consequences ; the economic and social challenges ; and the democratic future of the European Union. This conferences will allow European representatives to draw their analysis and recommendations about those topics by answering both experts and citizens questions.
Tuesday 13 May 2014
from 19h15 to 21h15
at Science Po – Amphithéâtre Jean Moulin
13 rue de l'Université
75007 Paris

Introduction, Renaud Dehousse, Director of the European study center of Sciences Po
Panel moderated by Thierry Pech, General secretary of Terra Nova
With :
• Pascal Canfin, Former minister in charge of development and member of the European Parliament
• Enrico Letta, Former President of the Italian Council of Ministers
Debate with the questioners:
• Bruno Palier, Science Po/CEE, CNRS
• Daniela Schwarzer, Director of the Europe Program at the German Marshall Fund of the United States
Debate with the audience

Mandatory registration