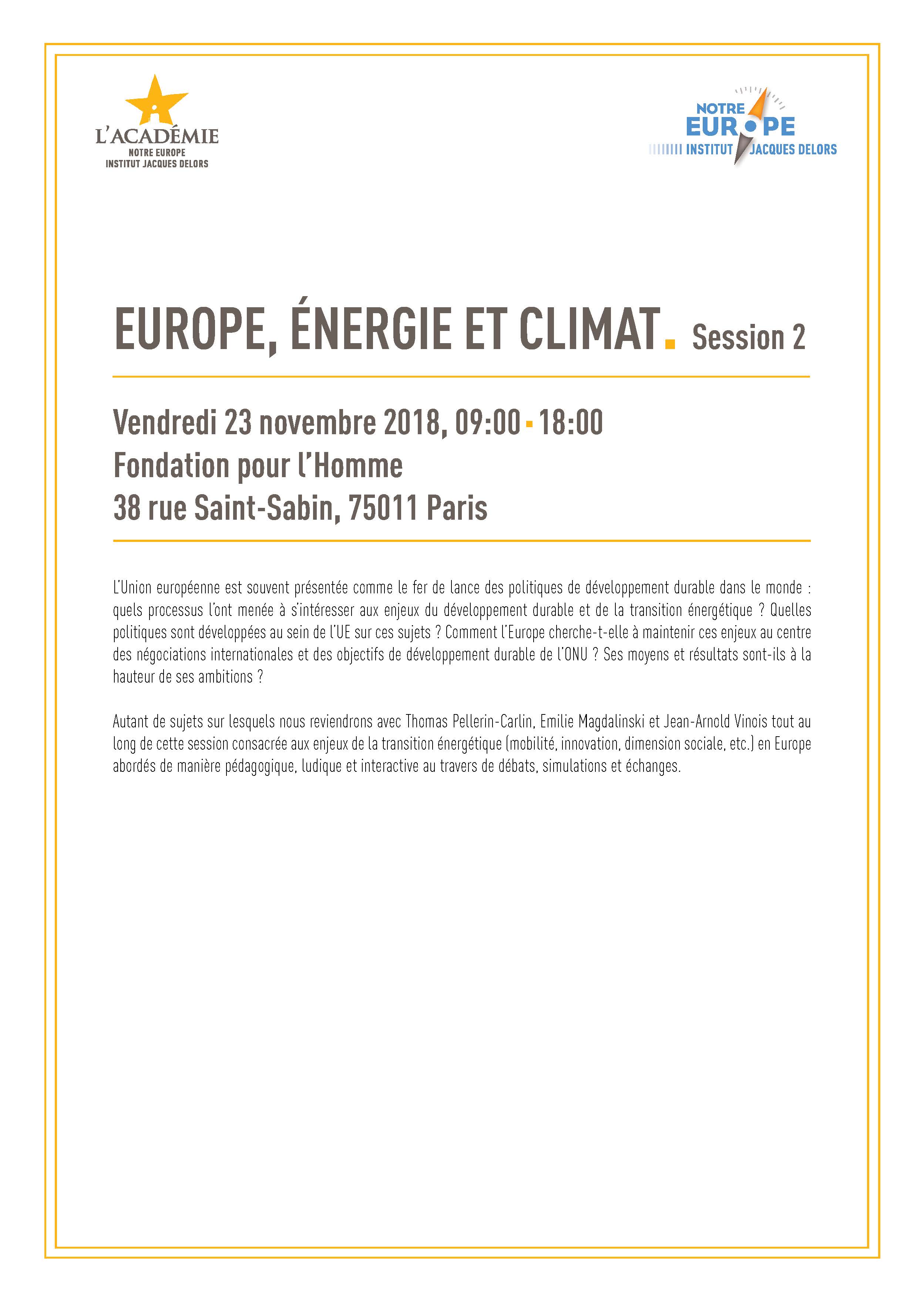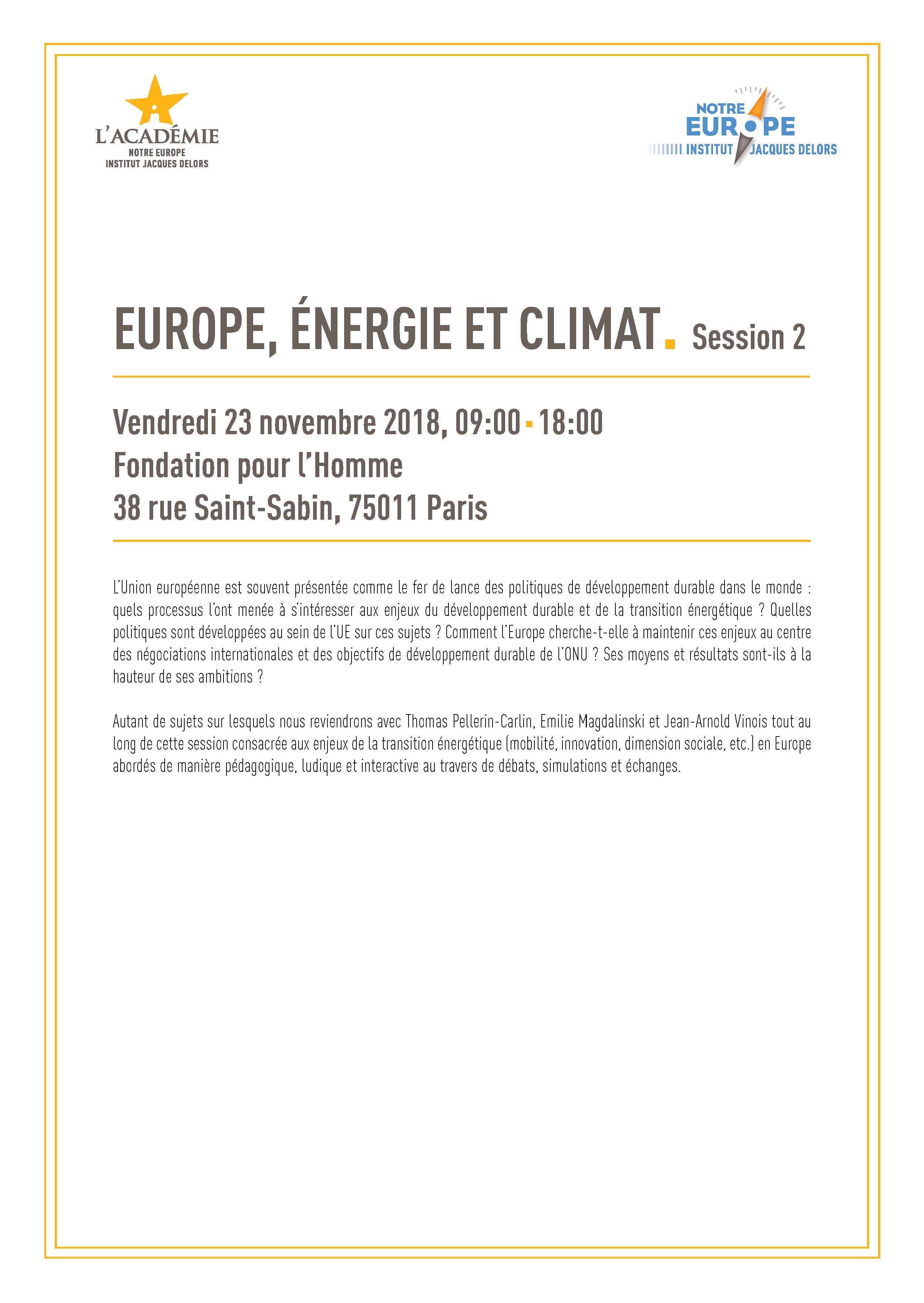 Paris, 23 November 2018 – Session n°2 of the Académie Notre Europe : Europe, Energy, Climate
The Académie Notre Europe is holding its second session devoted to the issues of the energy transition.
The European Union is often presented as the spearhead of sustainable development policies in the world: what processes have led it to focus on issues of sustainable development and energy transition? What policies are being developed within the EU on these topics? How is Europe trying to keep these issues at the center of the international negotiations and the UN Sustainable Development Goals? Does his means and results live up to his ambitions?
These are all topics on which we are returning with Thomas Pellerin-Carlin, Emilie Magdalinski (researcher and researcher at the Jacques Delors Institute) and Jean-Arnold Vinois (advisor at the Jacques Delors Institute) throughout this session dedicated to the issues of the energy transition (mobility, innovation, social dimension, etc.) in Europe addressed in a pedagogical, fun and interactive way through debates, simulations and exchanges.