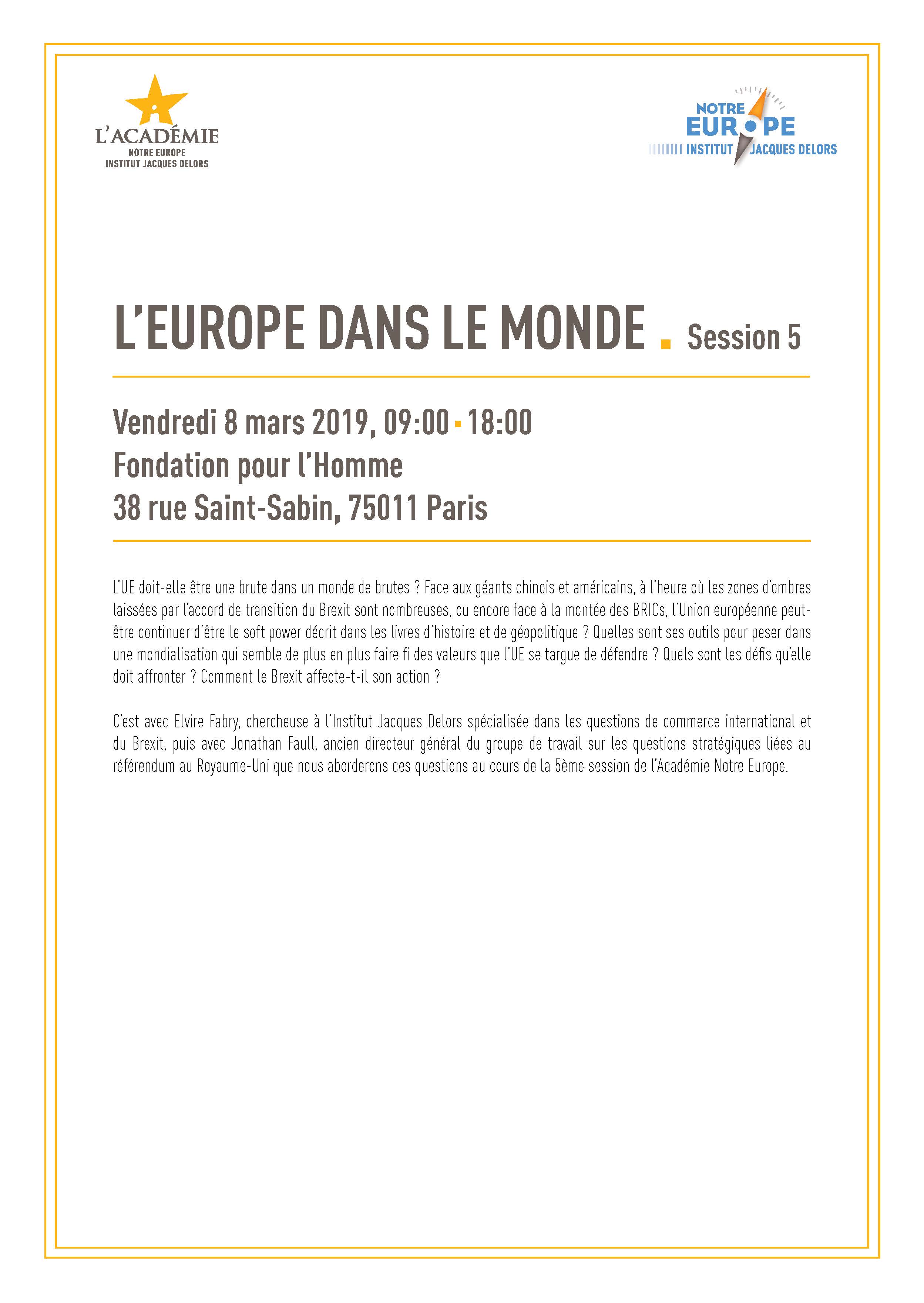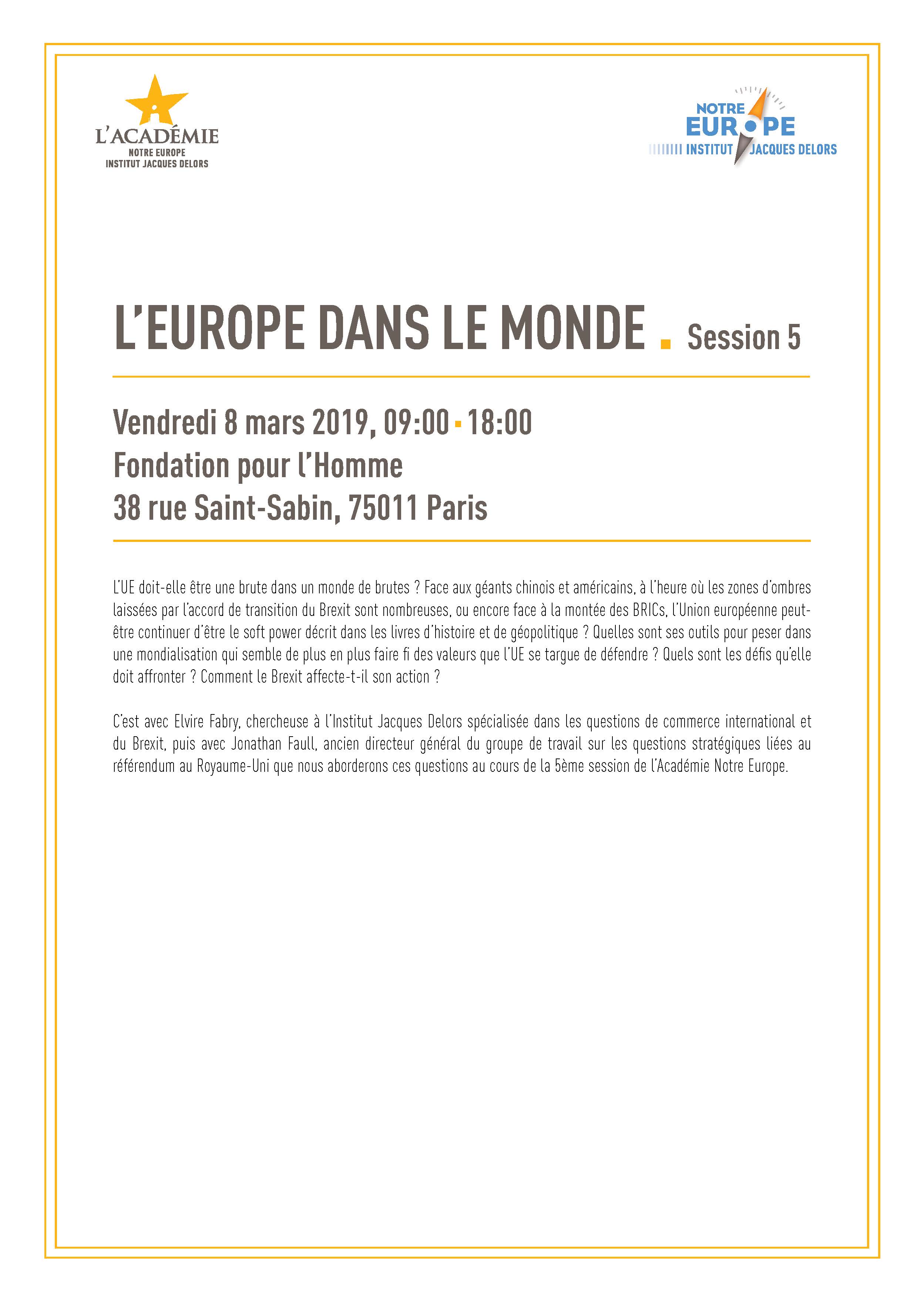 Paris, 8 March 2019 – Session No.5 of the Académie Notre Europe : Europe in the world
Should the EU be a bully in a world of bullies? Faced with the Chinese and American giants, at a time when the shadows left by the Brexit transition agreement are numerous, or facing the rise of the BRICs, the European Union may continue to be the soft power described in history and geopolitics books? What are its tools for weighing in a globalization that seems increasingly to ignore the values ​​that the EU prides itself on defending? What are the challenges she faces? How does Brexit affect its action?
It is with Elvire Fabry, a researcher at the Jacques Delors Institute specializing in international trade and Brexit issues, and then with Jonathan Faull, former director general of the working group on strategic questions related to the referendum in the United Kingdom that we will address these issues during the 5th session of the Notre Europe Academy.
Program
09: 00⋅ Home
09:30 Coffee European culture
10: 00⋅ Seminar by Elvire Fabry, Senior Researcher on Trade Policy and Brexit at the Jacques Delors Institute
12: 00⋅ Lunch
14: 00⋅ Symposium with vision by Jonathan Faull, former Director General of the European Commission
16: 00⋅ Break
16: 30⋅ Experimental laboratory
End of the session at 18:00