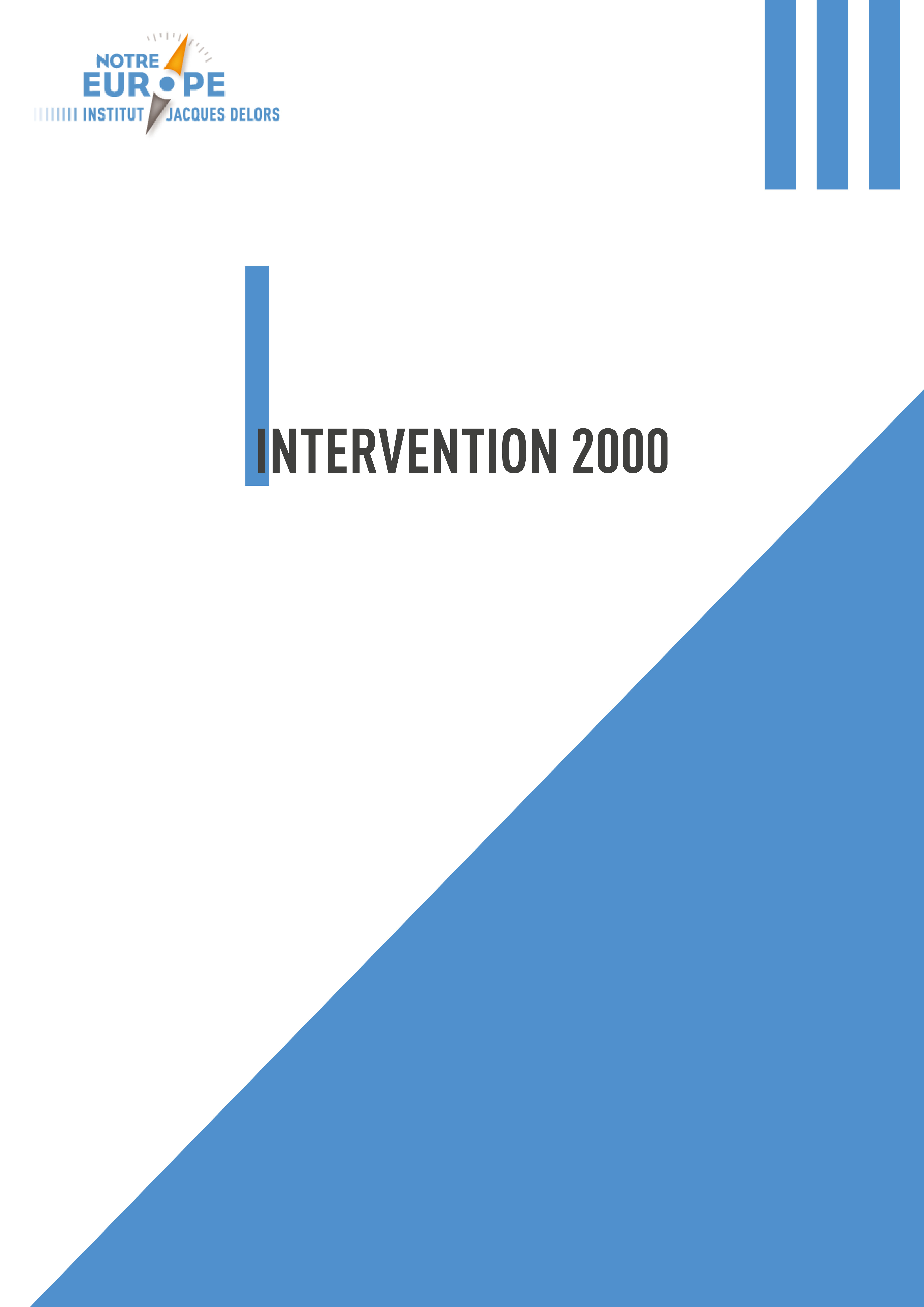 The role and position of Regions in a renewed Europe
Annual Symposium of the Erasmus Prize Foundation "s-Hertogenbosch (Netherlands) – 4 November 2000
The theme chosen for the Symposium today might seem surprising and a little out of touch – even marginal -, given the current importance of the IGC and the enlargement negotiations. However, at each significant step in the European integration process, it is vital to stop and consider the role of the regional and local players. This will be immediately obvious to anyone concerned about progress in the European model of society, in democracy, and in Europe"s prosperity. Should anyone be in doubt, the paper prepared by Professor Zijderveld provides a stimulating demonstration of the numerous questions raised by a "regional interpretation" of recent events. I noted that he has suggested no fewer than seven issues for discussion.
In introducing our debate on the role and position of regions in a renewed European Union, I know that I am tackling a question that often provokes emotional – and sometimes dogmatic – exchanges. Recent developments, particularly in my country with regard to the future status of Corsica, have shown how much controversy this question can generate, and I have no intention of adding my twocents. Nevertheless, I long ago acquired convictions – and I intend to defend them – on how important it is to have balance within society, and for the individuals who comprise it, not to lose touch with their roots. I also firmly believe in the dynamic value of local and regional initiatives and the strong asset that lies in the diversity of Europe"s local areas. The ideas that I am going to present may not, therefore, be shared by everyone. But unless I am mistaken, that is what the organisers are expecting. They are hoping that the conflicting views set out will clarify certain issues and identify new avenues for future work and progress.
I will begin with an observation on which everyone will surely agree: we have come a long way since the 1988 reform of the Structural Funds. In the space of just one decade, Europe"s regions have asserted themselves by making use of the opportunities offered by the Union. I think, however, that we should not overestimate these achievements or use this success as a reason for changing the rules of European integration. To avoid any ambiguity in the forthcoming discussion, I would like to remind participants of the principle that the Union is not entitled to interfere in the constitutional affairs of its Member States.
While an enlarged European Union must be built in closer cooperation with its regions, it must continue to respect the institutional diversity of the Member States. The sustainability of a greater Europe depends just as much on the cohesion and involvement of its constituent regions as on its ability to respond to new governance problems.