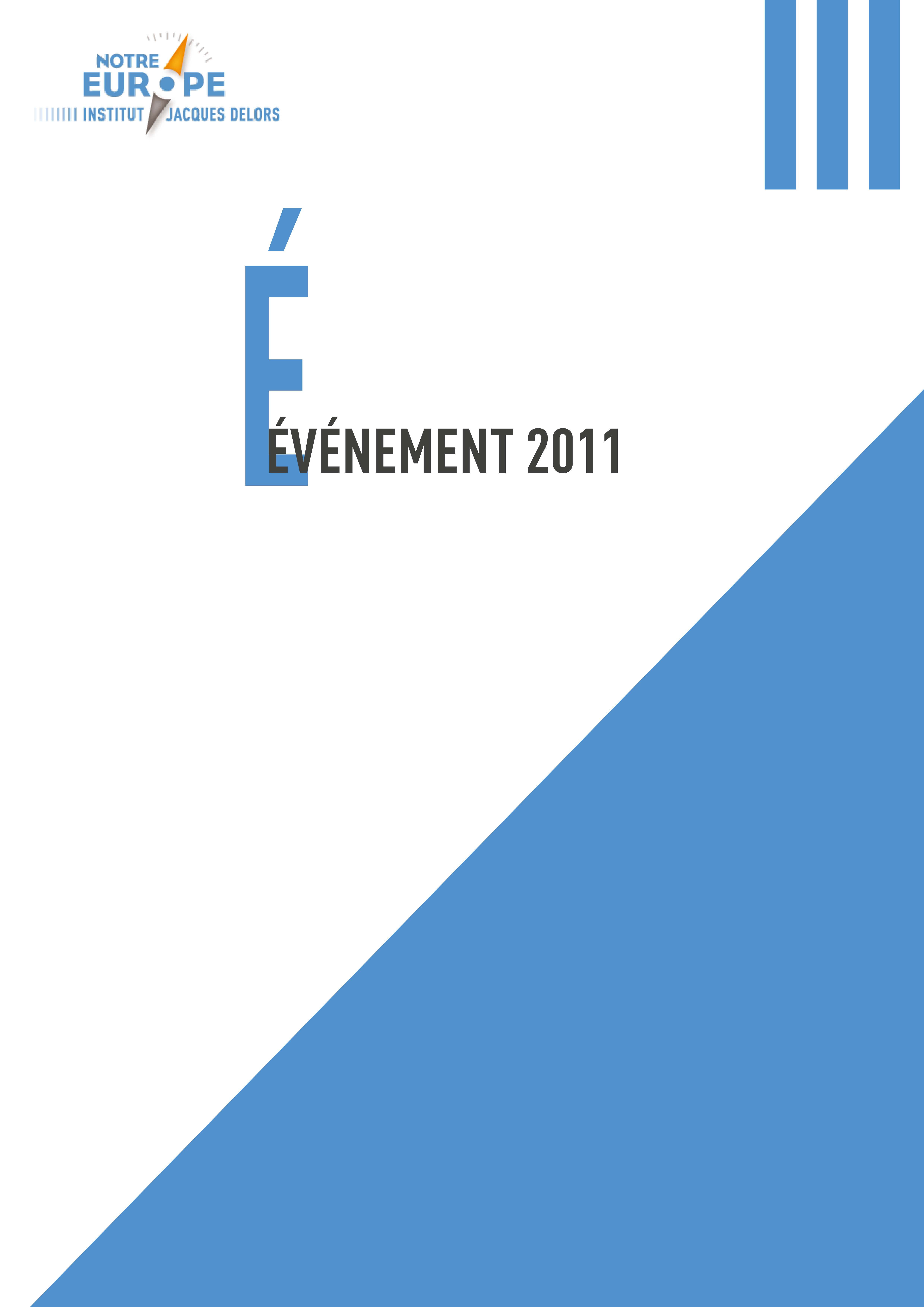 Torino, 7th and 8th July 2011 – The post-2013 financial perspectives
On July 7th and 8th, 2011 Notre Europe and Compagnia Di San Paolo organized in the city of Turin a workshop around the question of the European budget: "Rethiniking EU finances in times of crisis"". Several key documents make act of this work session. "
On 7th and 8th July 2011 Notre Europe – Institut Jacques Delors and Compagnia Di San Paolo organized in the city of Torino a workshop around the question of the European budget: "Rethiniking EU finances in times of crisis".
Numerous European personalities contributed to this working session among which Mercedes Bresso, president of the UEF (Union of the European féderalistes) and president of the Committee of the Regions of the European Union, Gianni Pittella, Member of the European Parliament and Vasco Cal, adviser to the European Commission, responsible for the program of the finances.
Please find the key documents of this workshop:
The introduction by Antonio Vitorino, President of Notre Europe.
Working papers:
– THE EU BUDGET IN AN ERA OF AUSTERITY:SETTING THE EXAMPLE OR COMPENSATING FOR NATIONAL SPENDING CUTS? by Elisa Molino and Fabian Zuleeg, analyst and research fellow at EPC, Brussels
–DEFENCE SPENDING IN EUROPE:CAN WE DO BETTER WITHOUT SPENDING MORE? by Fabio Liberti, Director of reserchs at IRIS (Institut de Relations Internationales et Strategiques) Paris
–FINANCING LONG-TERM STRATEGIC INVESTMENT IN EUROPE: WHICH OPTIONS? by Maria Teresa Salvemini, counsillor et CNEL (Consiglio Nazionale Economica e Lavoro) Rome
–IN SEARCH OF THE 'BEST VALUE FOR MONEY': ANALYZING CURRENT IDEAS AND PROPOSALS TO ENHANCE THE PERFORMANCE OF CAP AND COHESION SPENDING by Eulalia Rubio and Nadege Chambon, Research fellows at Notre Europe, Paris.
Concluding remarks, by Yves Bertoncini, Secretary General of Notre Europe.