Filippa Chatzistavrou
is a lawyer and has a PhD in Political Science (University of Paris I –
Sorbonne). She is the project coordinator at ELIAMEP initiative Moving on to a Greener Greece[2010-2020]and ELIAMEP coordinator for the "Think Global – Act European"
(TGAE) project. She is an external collaborator in the Faculty of
Political Science and Public Administration, University of Athens. She
is a research associate in the Group of European political sociology
GSPE-CNRS (University of Strasbourg). She is a member of the research
network HISTCOM2-"The History of the European Commission 1973-1986?.
Her
main research areas are national political systems and administrative
integration in the EU, political sociology of EU actors, theories of
European integration, EU institutional law. Her recent publications
include: • "La Présidence du Conseil des Affaires Générales", in Le système présidentiel de l'UE après Lisbonne, Ecole
Nationale d'Administration & Université de Strasbourg (dirs), 2012.
• «Des diplomates comme les autres ? Les Représentants permanents
auprès de l'UE», in «Eurocratie. Les professionnels de l'Europe», Didier
Georgakakis (dirs), Economica, 2012. • "EU policy and constitutional
sovereignty: a potential roadmap", in TGAE Report,The Contribution of 16 European think tanks to the Trio presidency of the EU,
2011. • «Early preferences of national political parties in the EU for
Turkey's accession», Journal of Southeast European and Black Sea
studies, vol. 10, issue 4, December, 2010, pp.385-409. • "The
distribution of competences under the Lisbon Treaty: towards an improved
policy-making process", in TGAE Report, The Contribution of 14 European think tanks to the Trio presidency of the EU,
2010. • Une lecture intergouvernementale du système politique européen.
Le Traité de l'UE : Précurseur des changements dans les
relations intergouvernementales. Thèse soutenue en 2003, Editions
Universitaires, 2010.
test88873 - 88873 - 87484 - 88873

Policy Paper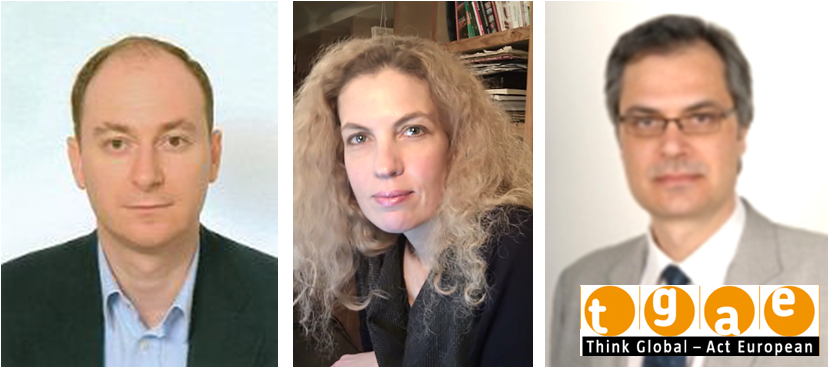 Policy Paper