Jean De Ruyt was born on 14 September 1947 in Louvain (Belgium). He entered the Belgian Diplomatic service in 1974.
After assignments in Kinshasa, Algiers and New York, his career centred on multilateral diplomacy. He was successively Counsellor at the Belgian Representation to the European Union (1982 to 1987), Deputy Chief of Mission in Washington (1987 to 1991), Head of the politico-military Department in the Belgian Foreign Ministry as well as Ambassador to the Western Union (1991-1994). In 1994 he was accredited as the Belgian Ambassador to Poland. He went back to Brussels in 1996 as the Permanent Representative to the NATO Council and, at the end of 1997, was appointed as the Director General for Political Affairs in the Foreign Ministry. He served in this capacity as the Belgian member of the Political Committee of the European Union. In April 2001, Jean De Ruyt moved to New York to be the Belgian Permanent Representative to the United Nations. He presided the European Union Group in the second half of 2001, at the time of the September 11th events. He was accredited as Ambassador to Italy in September 2004.
Jean De Ruyt studied Law at Louvain University and International Relations at the School of Advanced International Studies (SAIS) of the Johns Hopkins University.
test88366 - 88366 - 86977 - 88366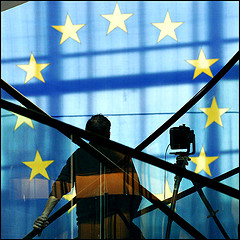 Policy Paper