Pawel Swieboda is President of demosEUROPA – Centre for European
Strategy. Graduate of the London School of Economics and the University
of London. He served as the EU Advisor to the President of Poland in the
years 1996-2000. He then headed the Office for European Integration in
the Chancellery of the President. In the years 2001-2006 he served as
Director of the Department of the European Union in the Ministry of
Foreign Affairs where he was responsible for EU accession negotiations
and subsequently institutional reform in the EU and negotiations on the
Financial Perspective. Member of the Board of Directors of the Lisbon
Council (Brussels), the Council of the European Council on Foreign
Relations, the Advisory Board of the European Policy Centre (Brussels),
the European Steering Committee of the Jacques Delors Institute (Paris), the Advisory
Board of the Baltic Development Forum (Copenhagen) and the Global Agenda
Council on Europe of the World Economic Forum. Pawel Swieboda served on
the Aviva / Economist Intelligence Unit Future Prosperity Panel. He was
a member of the Advisory Group which assisted the Polish government in
its preparations for the EU presidency in 2011. In December 2010 he was
appointed by the President of Poland to chair one of the four task
forces in the Strategic Review of National Security. He writes weekly
column on Polish-EU relations in "Gazeta Wyborcza", Poland's largest
daily.
test89446 - 89446 - 88057 - 89446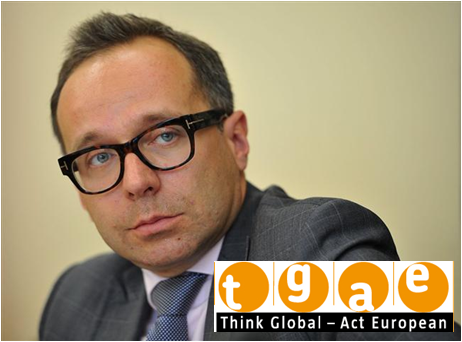 Policy Paper

Policy Paper