Pax Christi prize for peace, 2005
The handing in of the Pax Christi prize for 2005, which took place in Brussels on Monday 31 OCtober 2005, was awarded to M. Jacques Delors, who gave the following speech.
La remise du Prix Pax Christi pour l'année 2005 qui s'est déroulée à Bruxelles lundi 31 octobre dernier a été attribuée à Monsieur Jacques Delors, en présence de nombreuses personnalités parmi lesquelles sont intervenues le Cardinal Danneels, Ancien président de Pax Christi, M. Etienne De Jonghe secrétaire général de Pax Christi, le Patriarche Latin de Jérusalem et président de Pax Christi Michel Sabbah.
Dans son intervention le Patriarche a rappelé que "le Comité Directeur de Pax Christi International et la Fondation Cardinal Alfrink – une fondation établie en l'honneur de l'un des premiers présidents et donateur du Prix pour la Paix – ont décidé d'attribuer le Prix 2005 à M. Jacques Delors, ancien Président de la Commission européenne, en reconnaissance de ses efforts pour créer une paix durable et la stabilité en Europe par la construction d'une Union européenne ouverte, sociale et pacifique. Le choix d'attribuer ce prix à M. Delors est intimement relié à la célébration du 60e anniversaire du mouvement. L'année 2005 ne marque pas seulement le 60e anniversaire de la fin de la Seconde Guerre mondiale et la fondation des Nations Unies ; elle invite aussi notre mouvement à faire mémoire de ses origines…" s'adressant à M. Delors, le Patriarche a poursuivi en rappelant "qu'en 1992, vous affirmiez que – Si dans dix ans, nous n'avons pas réussi à donner à l'Europe une me, une spiritualité et un sens, les jeux seront faits -nous voici en 2005 et la partie n'est pas finie ; votre appel aux églises et aux groupes religieux à contribuer à donner une me à l'Europe est encore d'une brûlante actualité. Votre appel a été lié à un soutien aux activités des Églises et des organisations religieuses qui se sont engagées dans la construction et l'intégration de l'Europe et a nettement stimulé le dialogue inter-religieux, plus que jamais nécessaire à l'avenir".
Pour plus d'nformations, veuillez consulter le site web de Pax Christi.
SUR LE MÊME THÈME
ON THE SAME THEME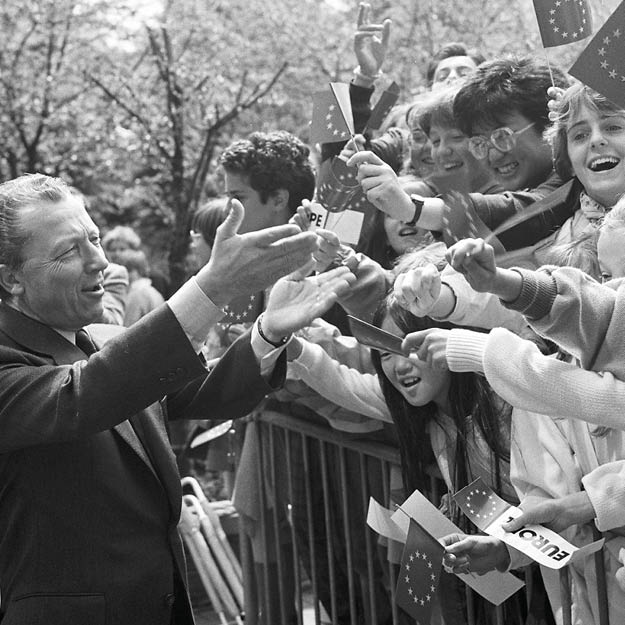 Blog post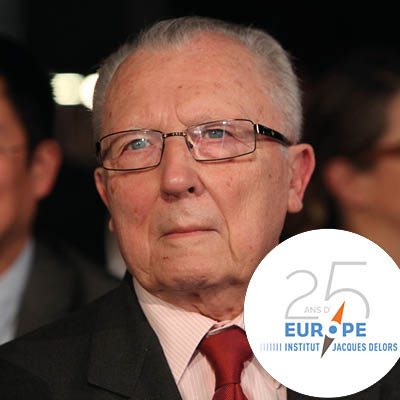 Other document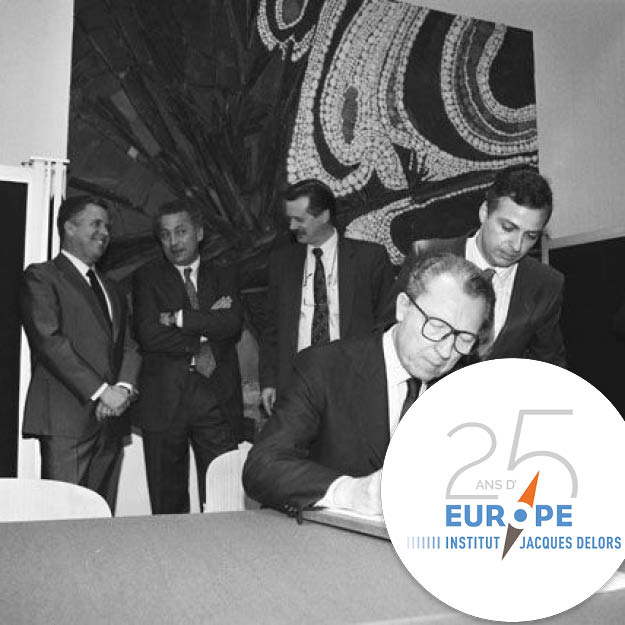 Policy Paper

Tribune Interview
23/04/2020 |