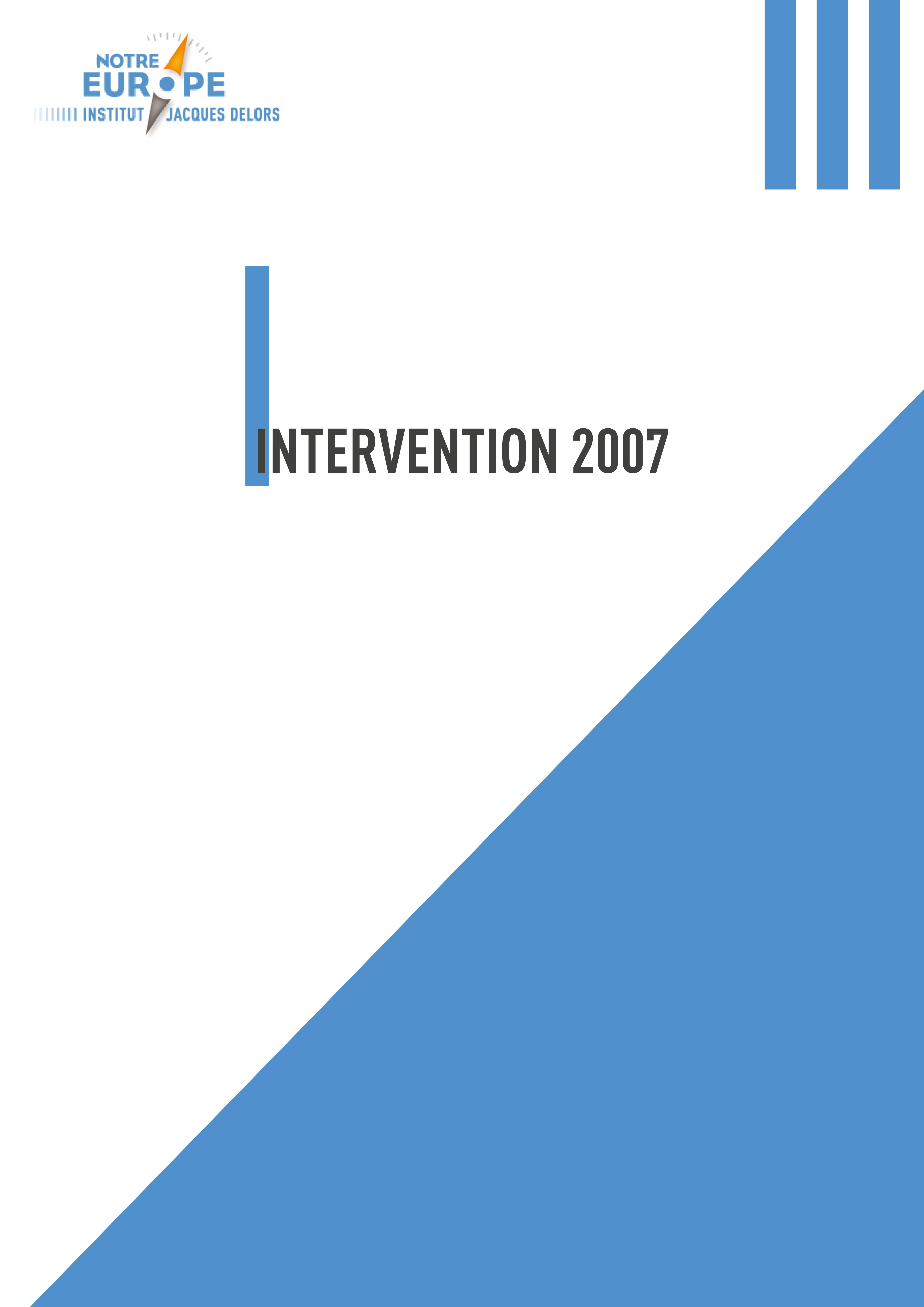 Brussels, 17 September 2007 – Two major debates to launch Tomorrow's Europe
"Will Europeans ever be allowed to voice a considered opinion? Will EU leaders forever talk over citizens' heads?" That's the theme of a major debate at the launch of Tomorrow's Europe. The debate will take place on Monday 17 September 2007, at the Bibliothèque Solvay
"Will Europeans ever be allowed to voice a considered opinion? Will EU leaders forever talk over citizens' heads?" That's the theme of a major debate at the launch of Tomorrow's Europe. The debate will take place on Monday 17 September 2007, 18.00-20.30 at the Bibliothèque Solvay, Parc Léopold, rue Belliard 137, 1040 Brussels, and will feature :
– Valéry Giscard d'Estaing, former chair of the European Convention on the Future of Europe
– Giuliano Amato, Italian interior minister, former vice-chair of the European Convention on the Future of Europe
– Margot Wallstrom, vice-president of the European Commission
– Prof. James S. Fishkin and Prof. Robert C. Luskin of Stanford University
– Marc-André Allard of TNS Sofres
– Stephen Boucher and Henri Monceau of Tomorrow's Europe
– John Lloyd (moderator), journalist, Financial Times
Visit Tomorrow's Europe site now to register.
The second event of the launch of Tomorrow's Europe is a major online debate. Using the Yahoo! Answers platform, the debate (French only now, other languages to follow) is a first: 45 days of conversation around 15 questions, to be submitted in sequence, on the future of the European Union. The debate will continue until the end of the deliberation, to take place on 12-14 October at the European Parliament in Brussels. The opening question in the debate: "Faut-il intégrer de nouveaux pays dans l'Union Européenne ? Si oui, lesquels ?" You are invited to take part right now at Yahoo!
To stay informed of all the events of Tomorrow's Europe, keep an eye on the site.