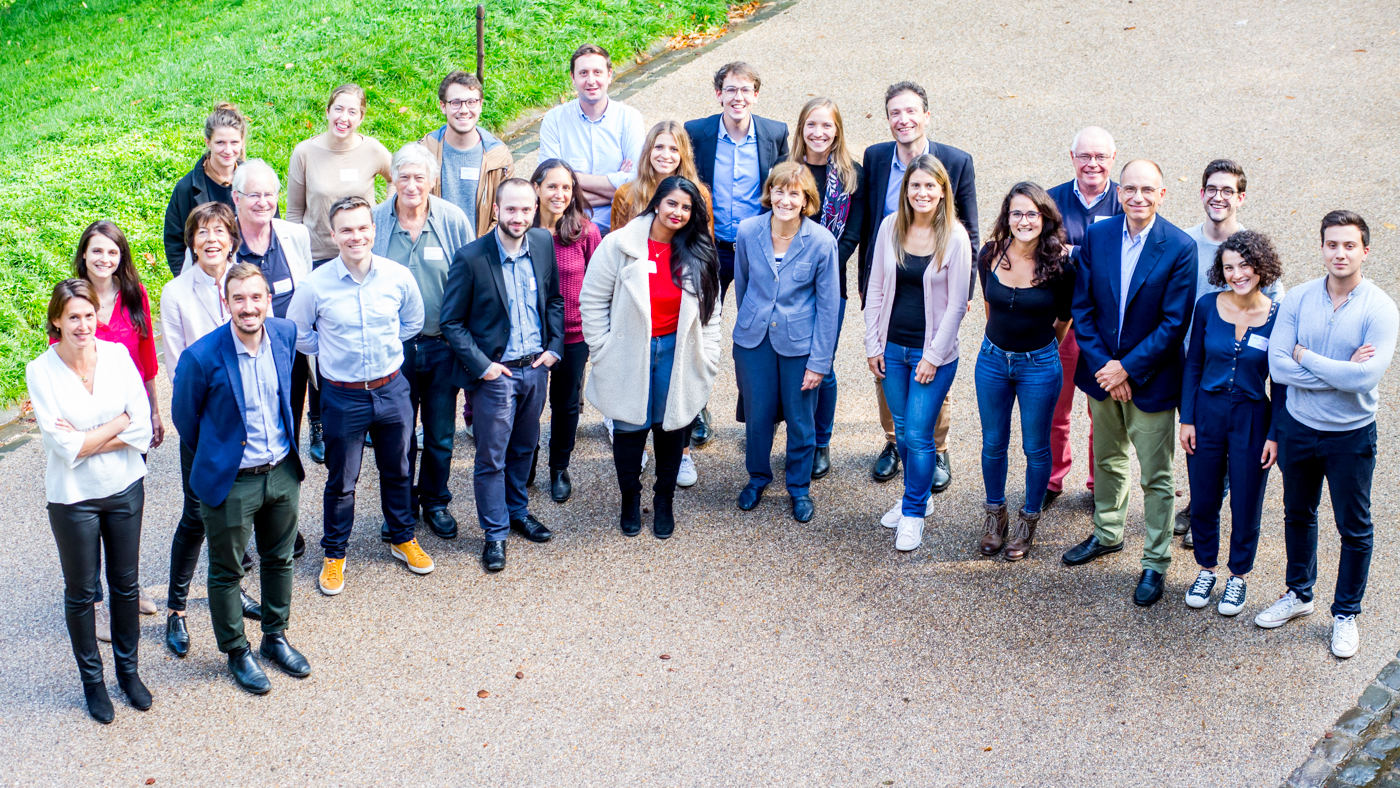 We are the European think tank founded by Jacques Delors in 1996 (under the name Notre Europe), at the end of his presidency of the European Commission. Our aim is to produce analyses and proposals targeting European decision-makers and a wider audience, and to contribute to the debate on the European Union.
To make Europe known and to increase awareness amongst the European citizens
To analyse the European current events
To offer to decision-makers innovative proposal
 To disseminate the ideas of Jacques Delors, Founding President
three minutes
to discover
the JDI
I created the Jacques Delors Institute in 1996 on my return to Paris following the end of my presidency of the European Commission. To this "think tank" for Europe I first gave the name "Notre Europe" ("Our Europe"), with the aim of stimulating European debate by means of papers, speaking events and appearances in the radio and television media. We tried to form a team which could fulfil two objectives: firstly, to produce analyses and proposals, and secondly – much more difficult – to try to exercise an influence on the governments and member states of the EU. Today, the Jacques Delors Institute  team is international – the most important point. Its work is organised in an efficient manner and everyone is committed to producing the best possible work, be it analysis, research into new propositions, or participation in colloquiums and seminars.  
I would like to pay tribute here to this team, to these men and women who are working tirelessly to build an ever more united and strong Europe.
Since 1996, the Jacques Delors Institute's work has for me been a key to understanding the changes which affect European integration.
Jacques Delors