ENABLE.EU is a European project financed by Horizon 2020. Its objective is to improve our understanding of the drivers influencing Europeans' energy choices and governance decisions in order to identify policy avenues that can accelerate the energy transition.
What are the factors influencing our energy choices and consumption patterns? What is pushing individuals, organisations and countries to adopt more sustainable energy behaviours and policies?
ENABLE.EU builds on a bottom-up methodology in eleven European countries to better understand energy behaviours and the drivers of behavioural change. The project looks into the social, economic, cultural and governance aspects of energy decisions and how these aspects may differ from a country to another. This way the project identifies main obstacles to the energy transition but also the factors that can encourage change in energy practices towards a low-carbon energy future.
ENABLE.EU seeks to identify factors influencing energy choices in electricity consumption and production, transport, and heating and cooling. This work feeds into a participatory foresight exercise gathering over 60 households and experts from all around Europe to identify sustainable practices and policy changes that are needed to achieve the transition to a low-carbon economy. This exercise supports the modelling of scenarios showing to what extent households can contribute to European energy and climate objectives.
The Jacques Delors Institute is in charge of the scientific coordination of the project. At the beginning of the project, we coordinated a literature review on the drivers of energy choices analysing over 400 academic publications to date. We then led research on heating challenges of households and on the main governance bottlenecks to the energy transition in France. Based on qualitative and quantitative research, participative methods and scenarios' building, we formulate policy recommendations that can support citizens, companies, cities and countries in the transition to a low-carbon energy system throughout Europe.
The Jacques Delors Institute works together with eleven organisations in Europe:
Institute of Studies for the Integration of Systems (ISINNOVA), Italy
Center for the Study of Democracy (CSD), Bulgaria
CICERO Center for International Climate Research, Norway
Basque Centre for Climate Change (BC3), Spain
Cambridge Econometrics (CE), United-Kingdom
Regional Centre for Energy Policy Research (REKK), Hungary
Economics Institute (EI), Serbia
University of Münster (WWU), Germany
Centre for Global Studies Strategy XXI (CGS21), Ukraine
The Polish Institute of International Affairs (PISM), Poland
The London School of Economics (LSE), United-Kingdom
You can find out more about the project on its website and download all publications.
Join us for the final conference of ENABLE.EU on 26 September in Brussels! Register here.
For any questions about ENABLE.EU, please contact magdalinski@delorsinstitute.eu.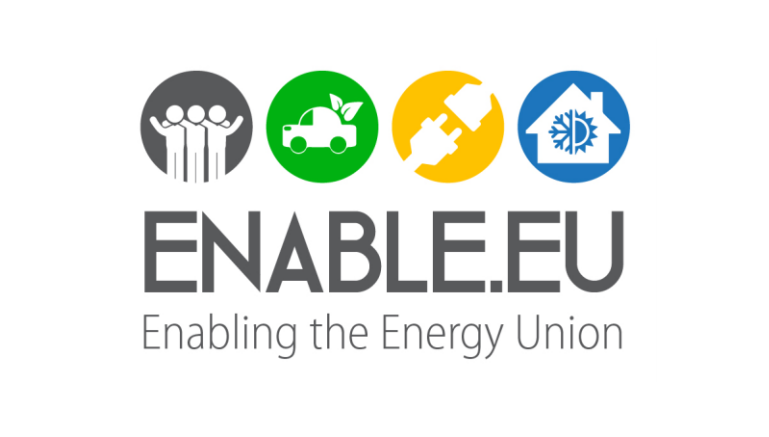 Other document