President Ursula von der Leyen has pledged to make Europe the first climate-neutral continent. To do so, she committed to propose a Green Deal in her first 100 days in office. The Jacques Delors Institute would like to gather representatives from institutions, companies and social partners to discuss the progress made in the Green Deal political agenda and question which policies should be prioritized for the European Union to become climate-neutral.
The conference aims to highlight two aspects, which are key for the European Green Deal to succeed: innovation and social justice. The European Union will need to address the societal challenge of climate change while fostering the global competitiveness of its businesses.
Our Institute's Jacques Delors Energy Centre (JDEC) is honored to invite you at their upcoming conference 'Energising the Green Deal: Leading Ambitious Climate Action with Social Justice and innovation', organized on Thursday, 6th of February 2020, from 14:00 to 18:00, at the TownHall Europe in Brussels, Square de Meeûs 5.
Revoir l'intégralité de la conférence :
INSRCRITPIONS : ici
Order of the day :
14:00 ⋅ Keynote speech by Pascal Lamy, President emeritus of the Jacques Delors Institute
14:15 ⋅ Panel I: A socially fair energy transition
Keynote speech by Nicolas Schmit – Commissioner for Jobs and Social Rights
Adrian Joyce – Secretary General at EuroACE
Saska Petrova – Senior Lecturer at the University of Manchester
Monika de Volder – Leader of the Energy team at the European Consumer Organisation (BEUC)
15:30 ⋅ Coffee break
16:00 ⋅ Panel II: Innovation policies to support the energy transition
Keynote speech by Mariya Gabriel – Commissioner for Innovation, Research, Culture, Education and Youth
Alexandre Affre, Deputy Director General of BusinessEurope
Anna Lisa Boni – Eurocities secretary general and Member of Member of the Mission Board for Climate-Neutral and Smart Cities
Peter Sweatman – CEO of Climate Strategy & Partners
Geneviève Pons – Director General of Europe Jacques Delors
17:15 ⋅ Dialogue with Laurent Berger – President of the European Trade Union Confederation and Pascal Lamy, President emeritus of the Jacques Delors Institute
17:45 ⋅ Closing speech by Pascal Canfin – Chair of the ENVI Committee, EU Parliament
18:00 ⋅ Cocktail
INSRCRITPIONS : ici
Order of the day :
14:00 ⋅ Keynote speech by Pascal Lamy, President emeritus of the Jacques Delors Institute
14:15 ⋅ Panel I: A socially fair energy transition
Keynote speech by Nicolas Schmit – Commissioner for Jobs and Social Rights
Adrian Joyce – Secretary General at EuroACE
Saska Petrova – Senior Lecturer at the University of Manchester
Monika de Volder – Leader of the Energy team at the European Consumer Organisation (BEUC)
15:30 ⋅ Coffee break
16:00 ⋅ Panel II: Innovation policies to support the energy transition
Keynote speech by Mariya Gabriel – Commissioner for Innovation, Research, Culture, Education and Youth
Alexandre Affre, Deputy Director General of BusinessEurope
Anna Lisa Boni – Eurocities secretary general and Member of Member of the Mission Board for Climate-Neutral and Smart Cities
Peter Sweatman – CEO of Climate Strategy & Partners
Geneviève Pons – Director General of Europe Jacques Delors
17:15 ⋅ Dialogue with Laurent Berger – President of the European Trade Union Confederation and Pascal Lamy, President emeritus of the Jacques Delors Institute
17:45 ⋅ Closing speech by Pascal Canfin – Chair of the ENVI Committee, EU Parliament
18:00 ⋅ Cocktail
TownHall Europe, Square de Meeûs 5
SUR LE MÊME THÈME
ON THE SAME THEME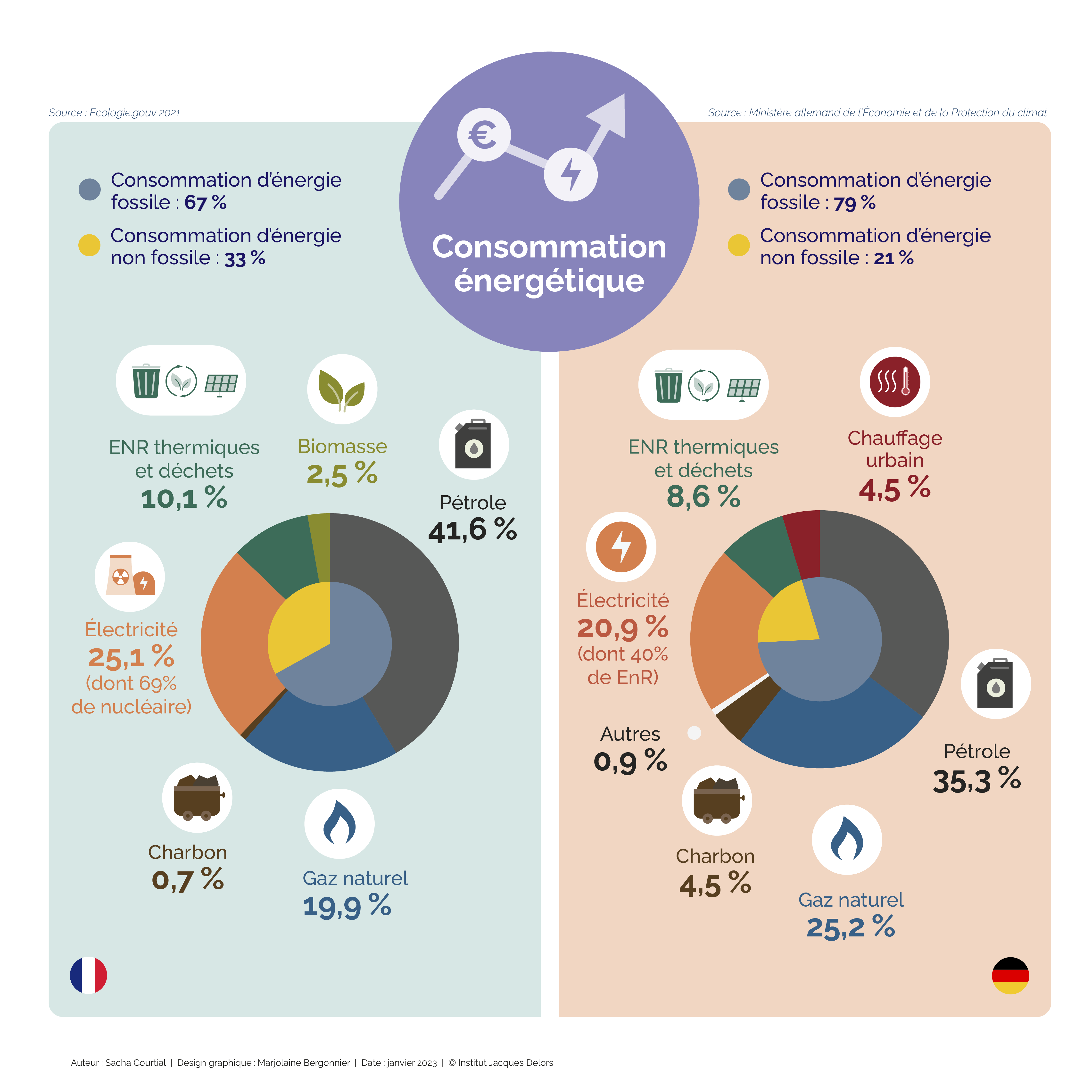 Infographie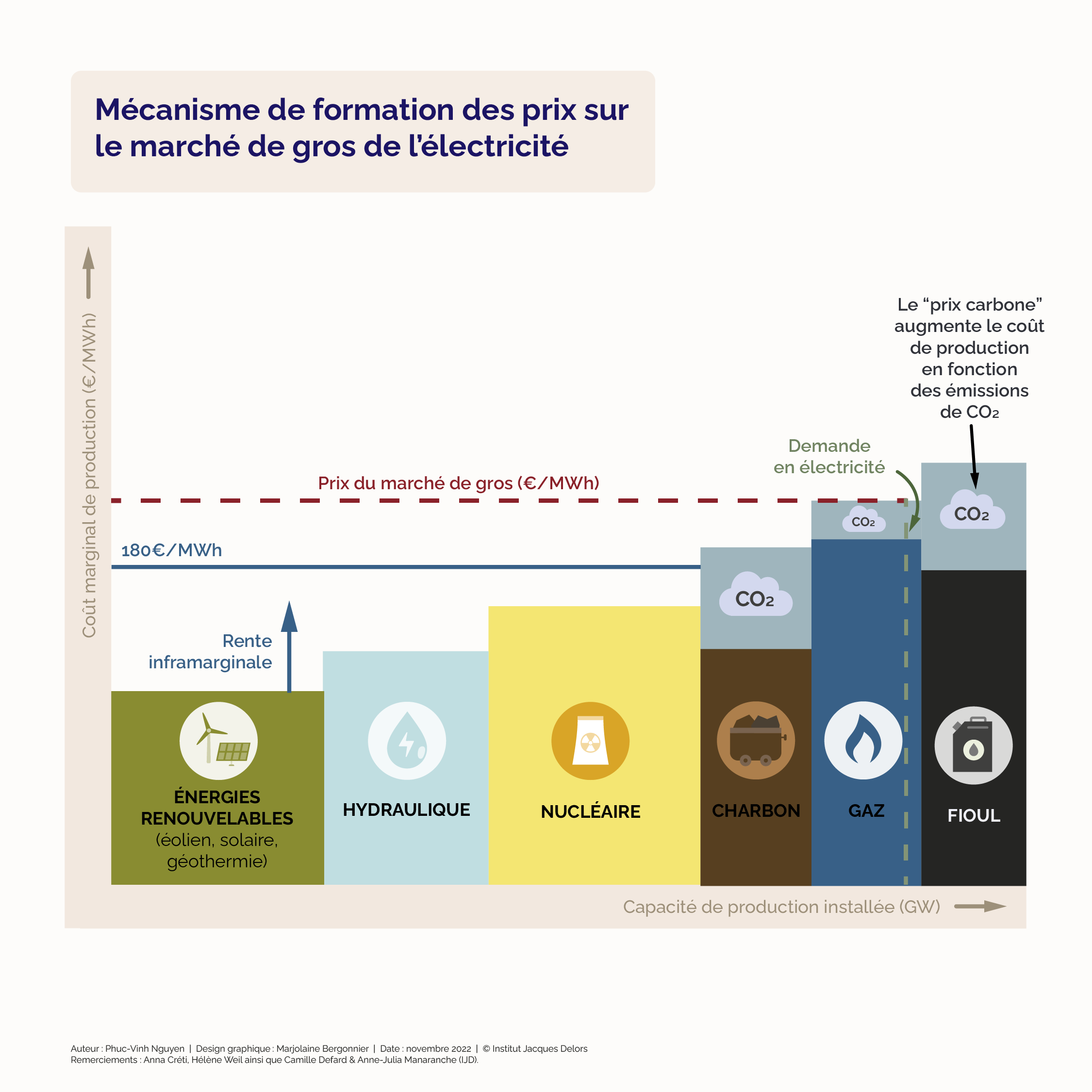 Infographie