Speech of Jacques Delors at the Conference of European Institutes of Statistiques
Dans cette allocution du 13 septembre 2004, Jacques Delors s'interroge sur l'évolution de l'Union face à l'élargissement et sur les contradictions inhérentes aux différentes visions de l'Europe dans les domaines économique et social. Only in French.
Discours de Jacques Delors à la conférence des
Instituts Européens de Statistiques
Je suis heureux de cet échange avec vous qui
avez l'importante mission de fournir les bases et les données de la
connaissance dans tous les domaines où il ne peut y avoir de délibération
politique sérieuse sans une statistique de qualité. Il vous est d'ailleurs
beaucoup demandé, peut-être trop, pensent certains d'entre vous.
La recherche de la fiabilité est une exigence. Mais vous devez faire face aussi
à l'extension des champs couverts, qu'il s'agisse de l'élargissement de l'Union
Européenne, de l'Union Économique et Monétaire, de la mise en oeuvre de la
stratégie de Lisbonne, de la politique de l'environnement, ….
Selon les priorités des uns ou des autres, vous recevez des doléances de ceux
qui voudraient que la priorité soit mise davantage sur les statistiques
monétaires, sur la mesure du développement social, ou encore, sur les
indicateurs structurels dont on sait les difficultés d'interprétation.
Vous vous réunissez précisément pour échanger vos évaluations et livrer les
derniers résultats de vos recherches. Mais, vous n'oubliez pas -non plus- les
problèmes liés à la nécessaire indépendance des instituts statistiques, aux
moyens humains et financiers nécessaires pour la réussite de votre mission et
aussi le fonctionnement du Service Statistique Européen par rapport aux
institutions de l'Union et aux processus de décision.
Je n'ai pas la compétence suffisante pour apporter une contribution utile à
votre réflexion et vos travaux. Je vous propose donc de livrer, à notre débat,
quelques remarques plus générales sur l'avenir de l'Union.
Les questions concernant l'avenir de la construction européenne sont graves et
multiples. Pour ce soir, je me concentrerai sur deux d'entre elles :
La Grande Europe, à vingt-cinq et demain, à plus de trente, accomplira-t-elle
une mutation radicale par rapport à la Communauté qui a déjà beaucoup évolué
depuis cinquante ans ?
Comment surmonter les contradictions qui apparaissent entre les diverses
conceptions de l'Europe, dans les domaines économique et social ?
SUR LE MÊME THÈME
ON THE SAME THEME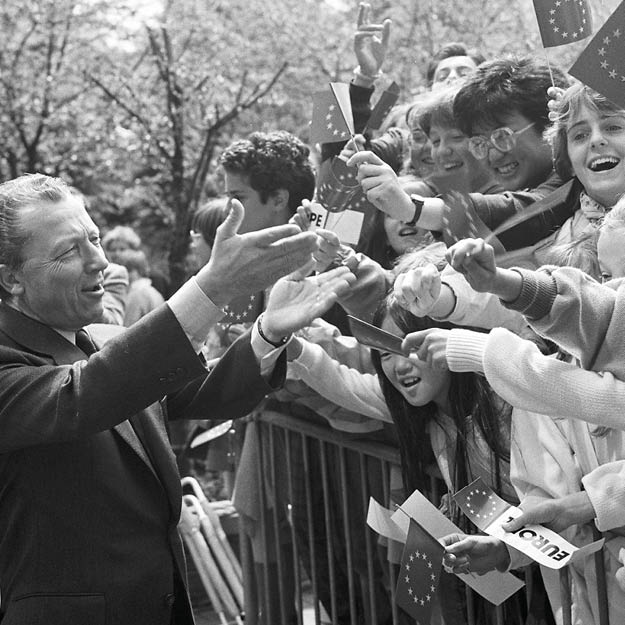 Blog post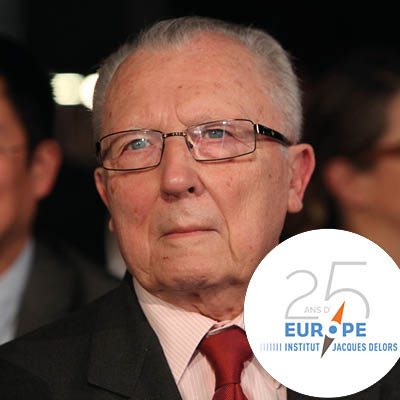 Other document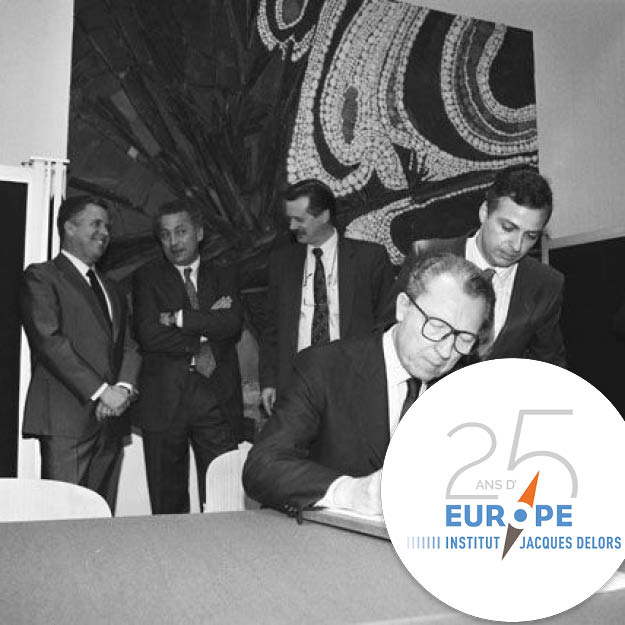 Policy Paper